GMC NFL Never Say Never Sweepstakes Have us Playing Hard
GMC and NFL lovers alike will be equally as excited for this new GMC NFL Never Say Never Sweepstakes. This sweep is offering up so many sweet prizes, you'll be dreaming about it!  You could win a GMC vehicle of your choice as the Grand prize of the GMC NFL Never Say Never Sweepstakes. Get your entry in soon for the grand prize and stop by weekly for the possibility of winning one of the awesome weekly prizes! These weekly prizes are certainly grand prize quality to me. Read on and find out what else you could win.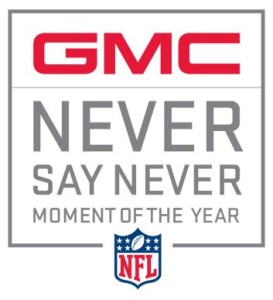 The smaller weekly prize (which is still pretty cool) is the Madden25 video game for either Xbox 360 or Playstation 3. These small games are packed with big fun, especially for sports fans! The even bigger weekly prize that I believe you NFL fans will enjoy is A trip to Superbowl XLVIII! This awesome weekly trip will take one winner and their guest to an amazing NFL superbowl and it also includes airfare, hotel, and transportation? Wow, it doesn't get much better than that for a sports fan. Enter now and see what kind of prize you could win! A truck, a trip, or maybe a game? Who knows! But it's certainly worth checking out!  This great sweep is offered to all US residents of 18 years of age and older. It also expires on February 7, 2014 so step up and win the GMC NFL Never Say Never Sweepstakes! It's your turn to win.
Coupons.com WIN!
So do you remember the Coupons.com sweepstakes I mentioned in the last blog? Well, we already have a winner from SA! This just goes to show what a great group of sweepers you all are. Congratulations to SA Junior member highstakes for winning $500 cash from coupons.com! We're so happy for you and your amazing win. We hope you and your family enjoy it.
Have a great day everyone and check out the GMC NFL Never Say Never Sweepstakes!