Get some cash with Sheplers Sweepstakes
Are you ready to win some money? Of course you are! Who doesn't want to win some extra cash? Today I have a very special Sheplers Sweepstakes for all of you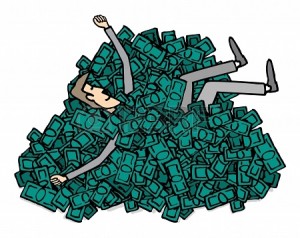 that will have you swimming in the moo-lah! If you're interested in this prize, read on!
The prize for this amazing Sheplers Sweepstakes is $10,000! That is quite the handsome sum of money. What would you buy if you were to win? To win this sweep, you must be at least 18 years of age. This sweep also ends on April 6, 2014 and you only need to enter once. So keep this Sheplers sweepstakes on your list and get your entry in as soon as you can! Then this prize could be all yours. So what will it be? Would you buy a new car, a new wardrobe, pay off bills, or maybe a fancy vacation? The choice is up to you!
What did you win today?
Sweepstakes Advantage member mandie1020 won their biggest prize to date! The prize was an amazing Monter Java North Shore round trip tickets and four nights at turtle bay and $1,000 in spending money! Congratulations on winning such an amazing trip to Hawaii. We are super excited to hear about your win and we hope there are many more in the future!
We would like to invite all of you to become a fan of our Facebook page in order to participate in our exclusive fan sweepstakes! This month, you can win yourself $200 in Paypal cash. That means you can spend that money on anything! Enter now and win!
We here at SA hope you are all having a very lucky week. Keep sweeping, and especially don't forget that Sheplers Sweepstakes. Have a great day!