AARP Sweepstakes are In the Money!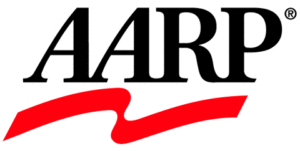 You have to admit, AARP Sweepstakes are some of the best when it comes to amazing prizes! If cash and technology is what you want, AARP sweepstakes can get it for you. This 'Are you a Real Techie Giveaway' could have you winning some big cash! If you're interested and would like to learn more, read on!
The Grand Prize for this amazing sweep is $10,000! Wow! That is a whole lot of cash. All you have to do is answer a question each day for an entry. As well as being entered for the large grand prize, you will also have a shot at winning the daily prizes. The daily prizes include cool items like a tablet, a camera, a TV, an eReader and more! If you'd like a shot at winning one of these, just enter the AARP sweepstakes as soon as possible. You must be at least 45 years of age and a resident of the US with an AARP account. Be sure to enter before the expiration date, which is December 31, 2013. You can receive up to twenty-five entries, so be sure to come back every day and answer those trivia questions during the promotion period.
Let's win!
Sweepstakes Advantage winner kcharlton is happy to announce their prize from a Victoria's Secret sweepstakes. This lucky winner won a fragrance set worth $110. What a fun win from such a great store. Congratulations kcharlton, keep up all of the great work.
Keep an eye open on that AARP Sweepstakes and try to win the $10,000!  Think of all the amazing things you could buy. Always check your email for any notices of winning; you don't want to miss out on any prizes!! Keep sweeping, everybody, and have a great day.