Differences between contests, sweepstakes, giveaways, raffle and lottery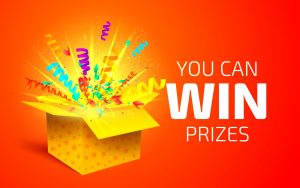 Have you ever wondered what the difference between a lottery and a raffle or a sweepstake, giveaway or contest is? Even though many people use these terms interchangeably, knowing the distinction between them is highly recommended, especially if you are close to promotion, advertising, and public relations. Giveaway lovers would also benefit from knowing the difference between the above terms.
This article is intended to explain how contest, sweepstake, giveaway, raffle, and lottery differ from each other. So, let's go ahead and shed some light on each of the mentioned terms.
What is the Difference Between a Contest and a Sweepstakes?
Before we delve deeper into explaining the difference between a contest and sweepstakes, let's revise what the "giveaway" term stands for.
So, the giveaway is the blanket term for sweepstakes, contests, and lotteries — all three give participants chances to win prizes. Although these words are related, they still have different meanings.
Difference Between Sweepstakes and Giveaway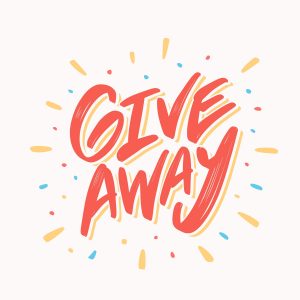 Sweepstakes are promotional drawings in which the prizes are given away to the participants at no charge. Unlike the giveaway, sweepstakes are run like contests. What makes this type of contest so appealing is the fact that there is no purchase required to enter sweepstakes. In simple words, you don't have to pay to enter.
When a person enters a sweepstake, he or she has to follow the rules. As a rule, winners are chosen at random from among all the entries, not based on skill. Prizes can range from souvenirs and baseball caps to houses, cars, trips and big cash wins. Usually, sweepstakes offer additional entries for performing different activities like sharing posts on social media, referring friends, visiting a specific website or watching a promotional video.
Experts suggest thinking of sweepstakes as a game of luck.
The contest is a type of competition in which participants try to win by doing something better than others. In contests, winners are chosen based on merit. Even though contests retain the entry fee, this type of giveaway removes the luck as a determining factor. The entry with the most beautiful portrait, most moving poem, tastiest cherry pie, or whatever else fits the contest's theme will be selected as the winner. It's also worth mentioning that public voting can also be used to help pick contest winners.
Experts suggest thinking of a contest as a game of skill.
Difference Between Lottery and Sweepstakes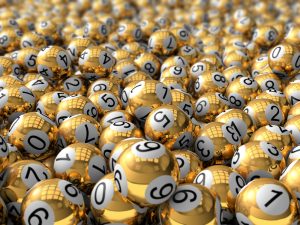 Now when you know what sweepstakes stand for, it's time to define such term as "lottery." A lottery is usually considered as a prize drawing where entrants are obligated to pay money to buy a chance to win.  All lotteries consist of three primary elements:
Luck
The entry fee (usually ticket)
The prize (usually cash)
Even though you pay to play, the winner is selected at random. These days, Powerball is considered to be one of the most popular American lottery game. Experts suggest thinking of a lottery as a game of chance that has an entry fee.
Difference Between Raffle and Sweepstakes
A raffle is a type of competition where participants buy tickets in exchange for chances to win a prize. The prize is typically determined by a "raffle drawing," when the winning ticket is randomly selected out from a pool of tickets.
The main difference between a lottery and a raffle is that the second one always has a winner since all the bought tickets are entered into a raffle draw. While a lottery may return a non-winning result (e.g., a combination of numbers that nobody has selected for their entry).
Hope you find this article useful and now you see the difference between contests, sweepstakes, lotteries and other above-mentioned terms.