Make Way For Facebook Sweepstakes
Cash prizes are a popular and much beloved prize amongst sweepstakers everywhere. What better to pair up with such a popular prize than the most popular social network on the internet? I think you know exactly what I am getting at; Facebook Sweepstakes! These great sweeps are easy to enter and have stellar prizes. It's definitely worth a look-see!
What you want to win
AdamsExtractandSpice is having a 125th Birthday Celebration Sweepstakes, wow! So what would be a better prize than a $125 cash card? It sounds like a good opportunity for a great win. Enter in daily for the chance to win $125 before December 31, 2013. Anybody in the US can enter this Facebook sweepstakes, so good luck!
Okay, so this sweep is SUPER easy to enter! It allows one entry per person so you only have to sign up once, and there's no daily schedule you need to keep. This Tjoos Gift Card Giveaway has a $200 Walmart gift card with your name on it. It ends on July 22, 2013.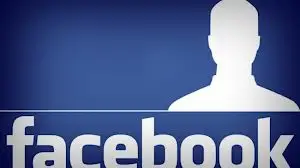 How about a $5,000 prize? Amazon is giving away a grand prize of $5,000 in Amazon.com gift cards! Personally, I love Amazon for shopping. They have everything! This new Facebook sweepstakes limits one entry per person over 18 years of age. What would you buy with $5,000 in Amazon bucks?
Actually, what would you do with $1,000,000? That's a lot of cash! The WinLoot Cash Giveaway is giving away up to a million bucks until February 28, 2014. Enter for your shot to win. You must be at least 18 years of age and reside in the US, Canada, Australia or the UK.
All we do is WIN
SA member lokigsd had a pretty huge win from the Channellock Ultimate Outdoor Giveaway. This lucky super sweeper won $5000.000 in prizes! They received a call out of New York from a Lawyers Office stating that she was the grand prize winner. This winner is so excited to win something so huge! Good for you, lokigsd, many congrats!
Junior member aprilandjesse2004 has had a nice stack of wins over the past six weeks. She won a $100.00 gift card from the Livewell Healthy Kid Contest, an electronic 3D download from the Tummy Yummy Contest, as well as some Hasbro Game Night Games. As a prize, this sweeper also won a case of Mike and Ikes from the Mike and Ike Contest, and a Transformers action figure from Lunchables. She certainly appreciates the prizes and hopes to win even bigger!
A huge congrats to them and good luck to all. Don't forget to check out those stellar Facebook Sweepstakes!