We Love California Sweepstakes
Everybody who is anybody has been to California! Home to the kings and queens of music and TV culture, a visit to this state is never a dull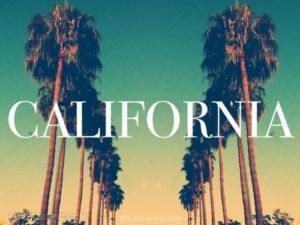 experience. If you've been wanting to experience Los Angeles, Hollywood, San Francisco, or any other iconic California cities, take a gander at these California sweepstakes. Let the Beverly Hills lifestyle begin!
The first California Sweepstakes we have to offer is being run byABC/GMA. It is called the Maleficent Premiere Sweepstakes. In this amazing grand prize, you can win round trip airfare Los Angeles California and a hotel room for two nights. On this trip, you will be able to attend a premiere of Walt Disney Pictures "Maleficent" that is tentatively scheduled for Wednesday, May 28. You must be at least 18 years of age and a US resident to enter. Be sure to enter TODAY because this sweep is expiring!
Sunpower is running another totally different California sweepstakes that will take you to the always-amazing city of San Francisco. You will receive stadium luxury suite tickets to a 2014 San Francisco 49ers home game at Levi's Stadium. Airfare and hotel stay is included in the prize and as an added bonus; you will receive a $1,000 VISA gift card. The same rules apply to this sweep as the one before. You must be 18 years of age and a US resident. Get your entry in before July 25, 2014! This is not a sweep to miss!
Virtual Visa Win
Sweepstakes Advantage member fz750man is the proud winner of a $50 virtual Visa n the SmartOnes Clean-Slate sweepstakes. We hope that you enjoy that great prize. It is always fun to win some cash.
We hope that the rest of you are having a great day. Good luck with the California Sweepstakes!