PS4 Sweepstakes to Win and Conquer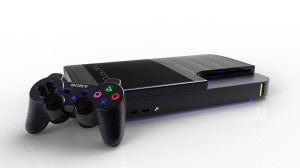 Looking at all these new gaming consoles, it's no question that the future is now!  If you've found yourself longing to play some video games on the PS4 or XBOX One, your search is over. Here at Sweepstakes Advantage, we have the best one-entry PS4 Sweepstakes for you to enter and win it big.
Genuitec Is initiating a Gamer PS4 Sweepstakes for all of their loyal Sony fans! But it doesn't end there. This amazing sweep is also giving away an XBOX One. The choice is yours. Which team will you choose? While there may be a lot of controversy over the better console, I think both are great! You can choose the one that suits you best. So what will it be, a PS4 or an XBOX One?
There are no obvious restrictions to this awesome PS4 Sweepstakes. Be careful, though, because it does expire on February 13, 2014. All you have to do is enter one time for your chance to win. So don't waste any time; enter now! Soon, you can play all of the hottest new games in amazing resolution with all of the neat new features that these two consoles are packed with! Step into the future and win!
We're Winning Professionals!
We would like to send a warm congratulations to jlhooker888 on an unexpected win! This super sweeper received and unexpected delivery of a win from CCS; a pair of NIKE shoes! Jlhooker888 is planning on giving them to her nephew. That is sure to be a wonderful gift. Great work on the win!
We would like to invite you all to become fans of our Facebook page, if you haven't already. Our Facebook fan page is filled with awesome exclusive fan sweepstakes, good luck charms, opinion polls, and special announcements. So come on in and join our community. We would love to have you. Happy Sweeping!