LoanSupportCenter Sweepstakes are Awesome
Paying for rent and mortgage can be such a hassle, am I right? These expenses get in the way of other important things and often stop us from indulging in any of our 'wants'. Well, for one month you could get out of paying your mortgage or rent! With this LoanSupportCenter Sweepstakes, you can save (or spend!) that monthly expense without any remorse! By winning this LoanSupportCenter sweepstakes, your mortgage or rent will be covered for one month. How convenient, we love it!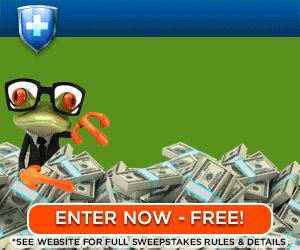 Everyone loves to have their bills taken care of, that's no doubt, but how do you win? Well this sweep is 'one-entry', meaning you only have to enter once. If you are 18 or over and a homeowner (or renter!), you have the chance to win! Proof of homeownership or renting will be required when a winner is chosen. This sweep ends on December 15 so be sure to get your entry in! This one month of mortgage freedom would be amazing for anyone. Check out this LoanSupportCenter Sweepstakes now!
We're winners and we know it
Sweepstakes Advantage members are winners and they know it! Sweepstakes plus member Kewpiedoll04 won the IGN Gamesom Sweepstakes. This super awesome prize includes either one X-Box One or a Sony Playstation 4. Along with this the winner will also receive a $500 Amazon gift Card. What an exciting prize to win! It sounds like someone will be ready to have some fun! Congratulations, kewpiedoll04, that win is awesome.
Another SA member, bogm40 had a similar experience with the IGN Gamescon sweepstakes. Bogm40 won a $250 Amazon Gift Card! Think of ll the cool things you could buy! A huge congrats to you!
As usual, I would like to wish all Sweepstakes Advantage members the best of luck in their quest to win! Don't give up! Your win might be just around the corner. Good luck with the LoanSupportCenter Sweepstakes and Happy Sweeping!