We Like Bruno Mars Sweepstakes Just the way they are
If you watched the Super bowl, it is likely that you know exactly who Bruno Mars is. The pop sensation rocked it out at half time and left us all wanting more! You may recognize some of his most popular songs "Just the Way You Are", "Billionaire", or "Locked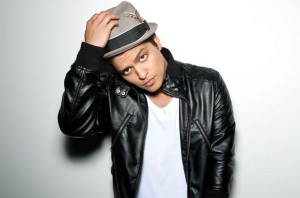 out of Heaven". If you are hungry for more Bruno Mars performances, we have the Bruno Mars Sweepstakes for you!
HouseBeautiful is running a Moxie Shower head Sing out Loud Bruno Mars Sweepstakes. You could enter to win a prize package consisting of 2 tickets to see Mr. Mars himself in concert at the Cosmopolitan Hotel in Las Vegas on May 24th, 2014. You will, of course, also win a two night stay at the Cosmopolitan hotel for yourself and one guest, as well as round-trip airfare. As the icing on the cake, the winner will also receive a Kohler Moxie shower head. This prize all sums up to a whopping $1,730. This is the Bruno Mars Sweepstakes to win!
You must be at least 18 years of age to enter and a resident of the United States. You only need to enter once, so be sure to get that entry in before April 30, 2014.
Wins for the Whole Family
Wabeanie, a loyal Sweepstakes Advantage member, was informed on Tuesday that they had won $500 cash from the' Family Time $500 to Help you Pay Your Holiday Bills' sweepstakes! Congratulations on that very helpful and practical prize! Useful wins are the best wins for sure.
Congratulations to all of the other recent winners, we hope that your good luck continues. We welcome you all to become fans of our Facebook page to engage in great sweep talk and share tokens of good luck. See you there! Happy Sweeping.