Onquestyle Sweepstakes – Passion for Fashion
If you're into the fashion scene, there is no doubt that you will recognize the name Louis Vuitton. Louis Vuitton makes some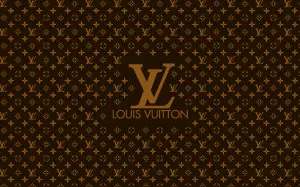 amazing (and very expensive) fashion items ranging from bags to jewelry. The OnQueStyle Sweepstakes I have to share with you today is going to help you get one step closer to winning a real Louis Vuitton Hampstead PM handbag!
This gently used and beautifully kept bag is up for grabs! Louis Vuitton bags are usually so expensive that wejust can't see ourselves buying one, but what about winning one? That sounds like a much better idea, does it not? If you are interested in this Onquestyle Sweepstakes, keep in mind that you must be at least 18 years of age and a resident of the United States to enter. You can return and enter this sweep once per email address every 24 hours. Try and enter as many times as you can to increase your chances of winning.  Impeccable handbag fashion is right at your fingertips! Enter this sweep before it expires on May 3, 2014. This Onquestyle sweepstakes won't let you down.
New Wins Every Single Day!
Who wouldn't want to win an annual pass to Seaworld? Well, this Sweepstakes Advantage member, piddlepoo, won four! Congratulations to them on that absolutely amazing prize. This is a prize you can enjoy all year, have fun!
We hope that you all are having a great time as you enter sweepstakes. If you ever have any questions, be sure to ask. We love to hear from you all! Also, be sure to let us know of anything you may have won in the winner's circle forum at Sweepstakes Advantage.
Have a wonderful day of sweeping and remember to enter this onquestyle sweepstakes every 24 hours for your best chances of winning.