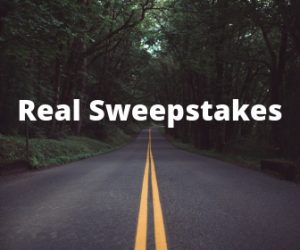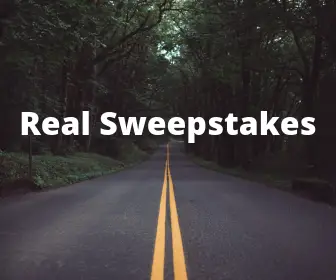 In your search for Real Sweepstakes have you found what you are looking for? It's actually tougher than people think not only to find new sweepstakes but to know that they are real. The internet is full of fake things. Fake news, fake deals, fake products and yes fake sweepstakes. You deserve legitimate sweeps to enter. Who really wants to waste their time.
Our SA editors have a really tough job combing through all the thousands of online sweepstakes. There are many tests that sweeps have to pass in order for a promotion to get listed in our directory. The first test that many take for granted are official rules.  Real sweepstakes need to have current official rules.
Sometimes the sponsors forget to update their official rules and it's an honest mistake. Rules, however, are an important part of determining a real sweepstakes promotion. Most sponsors are serious about stating these rules because they protect both the sponsor and the consumer. Rest assure Sweepstakes Advantage does all the diligence to make sure that these promotions that we list on our site are legitimate.
Verified Real Sweepstakes
When you purchase a car it can be verified or certified. This is a big help because again it's a lot of work and research to determine if something is real. You may wonder is there such a thing as certified or verified sweepstakes. Surprisingly there is no governing body that looks over every sweepstake to verify it's validity. This is mostly because there are no lost monies to enter free sweepstakes. Sweepstakes should always be 100% free to enter. If the sponsor is asking for a fee it's likely that this is a scam and not a real sweepstakes promotion.
Sadly SA gets calls from time to time from people who were scammed by someone claiming to be from Sweepstakes Advantage. They call the person directly. They use our good company and website name to add validity to their scam. SA never calls anyone. This is the first indicator that they were scammed by a fake sweepstakes promotion. Please, everyone, be careful and never pay a cent to receive a free prize.
Our own SA members are also a great help in identifying potential scam sweepstakes. If you are ever in doubt feel free to contact us. We'll review every claim and make sure that the promotions look real and are safe to enter. Good luck to all and have fun entering real sweepstakes promotions.