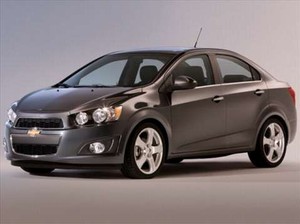 There might be something more than just joining sweepstakes but if you win a car, and some other exciting things in just 10 days, it's got to be all worth it! This was probably what our grand prize winner felt after learning about his sweepstakes win two days ago, or should I say, his seventh and biggest win in 10 days.
Lucky Seven for this Sweepstakes Advantage Member
SA member, Deaconmac, is having the prime of his sweepstakes life as this 68-year old Washington, DC native couldn't be any happier when he had his 10 days of Christmas a month after the real occasion happened. It was good enough for him to have won in three or four wins in a week but to have won seven sweepstakes wins in 10 days? That's just plain awesome!
In 10 days, this very lucky SA member took home $1,000 cash prize from a radio show call-in, four (4) 1-day passes to Universal Studios in Orlando, Florida from MyCokeRewards.Com, a $25 gift card to Rack Room Shoes, $350 worth of cleaning services from The Maids, a $50 Visa gift card from Robitussin, and $500 from Parents.Com.
And if these weren't enough, he also got a brand new car.
On the 10th day of Sweepstakes, a Brand New Car
This would probably be his biggest win ever since joining SA in May 2006.
After learning that he is the grand prize winner of the Dream Drive Giveaway Instant Win Sweepstakes – Limited States and that he is the lucky winner who shall take home a brand new 2012 Chevrolet Sonic LS, he just couldn't help but scream for joy. Ended last December 24, 2011, the Dream Drive Giveaway Instant Win Sweepstakes sponsored by Dominos was open to legal residents of Maryland, Virginia, West Virginia, Pennsylvania and District of Columbia who are at least 18 years of age and who have a valid driver's license as of October 24, 2011.
"During the past 10 days, my luck has been phenomenal," Deaconmac exclaimed in his forum post then started listing his seven wins. "Now that's what I call a pretty good week."
Sweepstakes Advantage Members Wish Him Well
Other SA members congratulated Deaconmac for the sweepstakes wins. Some members even asked him if he can share some of his luck to the other members while other Sweepstakes Advantage members wished Deaconmac good luck.
Mannie123 for instance, said, "Wow! May your winning streak continue!"  While Boomercub added, "That is incredible! Really happy for you and hope it continues – and that maybe a little of that luck rubs off on the rest of us!"