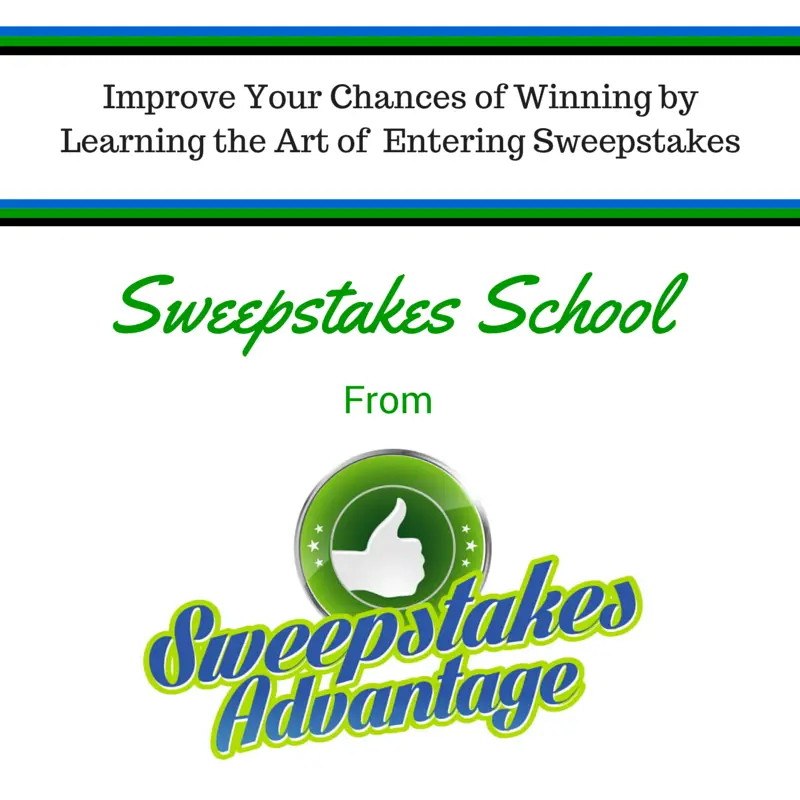 Whenever you hear about a great sweepstakes, it's easy to wonder if it's a scam.  I mean why would someone giveaway a $5000 check? A $50,000 car? A brand new house?
The answer is that they want to draw attention to their business and services. This also however can mean there's opportunity for scammers and thieves to take advantage of great folks that love entering sweepstakes and contests. We want to help insure that all of our fans are educated on the warning signs of a sweepstakes scam.
Don't let it happen to you! Read these tips now!
You've got to be extra vigilant when picking your sweepstakes. Did you know there are  a host of government rules that regulate sweepstakes and contents?,
Even if a contest makes all the legally required disclosures, however just know it can still be worthy of the trash can. So enter smart!
1.) Never Pay to Enter
Recently there was big scam that hit hundreds of thousands of email inboxes. The prize offered was a cool $898,899 in prize money for one lucky winner. The sponsors promised that the whole sum might be yours if you did one thing. To stake your claim was a $20 entry fee.
This is not a sweepstakes. This is a scam for you to give someone your hard earned money. The fact is, you never have a chance of winning at all. They get thousands of people to give them money and the only winner is them.  Never pay to play.
In this case the tip off was that the devil-in-the-details (isn't it always?). That is the small print spelled out just how sleazy this whole thing was. It's too bad more people didn't read before sending in their money.
Here was what that small print said:
The contest organizer, Sentry Armored Dispatch "doesn't guarantee the cash or prizes advertised." It duly disclosed that the odds of winning the top prize of $898,899 was 1 in 898,899. But the odds were much better to win 89 cents: 1-in-1. So what does that mean? In a nutshell it means send in your $20 and we'll send you an 89-cent prize.
Besides reading the small print you could have checked out the sweepstakes sponsor. Sentry Armored Dispatch has an F rating with the Better Business Bureau. That means something is not quite right.
Don't Give Out Certain Information
It's not only money, that scammers want. They are after your identity. Scammers will ask for all kinds of information. Never give out any of the following: your passport information, driver's license number, personal state ID card information, credit card information, account passwords, social security number, bank account information, student loan information, license plate number or your personal pin codes.
We've seen all kinds of not so smart mistakes like this happen. Never give anyone anything that seems personal. As much as you want to win a million dollars just know the thieves and scammers know that.  They will use that against you.
7 tips for playing it safe
1. If the fine print is missing any of the following info, assume a scam: Start and end dates; judging date; methods of entry including judging criteria; type of proof of purchase required; description of prizes and approximate retail values; legal disclaimers; sponsor's name and address.
2. Check for your odds of winning. Be cautious of contests that don't disclose it. Read the fine print.
3. Don't provide personal information. This includes all the items we listed above like driver's license numbers or passport numbers. A truly legit contests will request only your name, address, email address or possibly phone number.
4. Check out the reputation and note any complaints. If there is a complaint filed against the contest organizer with the Better Business Bureau and/or your state attorney general or state consumer protection office just stay clear of it. That's a sign something is not quite right.
5. Note the contest terminology. If you are told you're "lucky" or are "guaranteed" to win something know that those words are usually illegal. So are typically the use of simulated checks or items of value unless they bear the words "SPECIMEN" or "NON-NEGOTIABLE."
6. Think twice about entry forms mailed by bulk rate. The scammers however get tons of information about you. You typically have a needle-in-a-haystack chance of winning anything significant in mass mailings.
7. Don't ever call a provided phone number for contest details unless you've checked the contest's authenticity with an online search. You also want to avoid any numbers with a 900 area code, which generate high per-minute charges.
But be aware that some conning contests have you call toll-free 800 numbers, where you're then told to call a 900 number.
Still others may provide area codes that seem to be domestic based American area codes but in fact are for foreign countries, meaning you'll run up high long-distance charges.
You can check a code's location by typing it and the words "area code" into an Internet search engine before you ever call it. If it comes up it's a foreign country stay clear.
You can also Report Sweepstakes Scams to the Federal Trade Commission.
We hope these tips will help you avoid being scammed!