Facebook contests have been popular to many companies who are using this social network site as a medium for promoting their products, services, or just plainly the brand. Almost everyone is on Facebook and as expected, if you don't have an account, you're not part of the crowd. But SA members don't want to just be in with the crowd, they also want to be in our Sweepstakes Advantage Winners' Circle. This is your time. Join these Facebook contests now!
Facebook Contests for the Tummy
Win food – lots of them – with these Facebook contests!
ViennaBeef.Com offers the grand prize winner with an Ultimate Hot Dog Stand in a Box Sweepstakes worth $799. This includes 1 Custom Counter Card, 1 Vienna Beef Mini Cart, 2 The Chicago Style Condiment Pack, 48 Poppy Seed Buns, 48 Skinless Hot Dogs, 1 Vienna Baseball Cap – Blue, 1 Vienna Apron, 16 Vienna Paper Hats, and 1 Navy Pier Poster.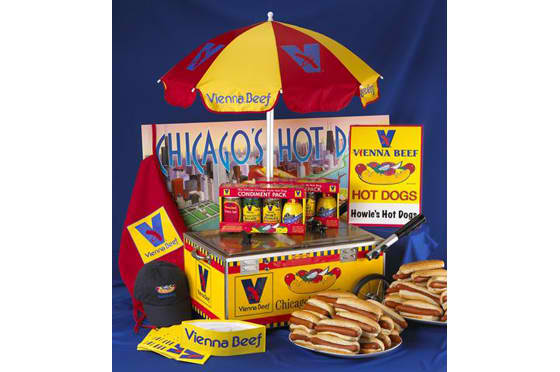 The Top This Video Contest by PizzaHut.Com will have you winning a Pizza Hut pizza for one (1) year, awarded in the form of six (6) $100.00 Pizza Hut gift cards for each grand prize winner. On the other hand, if you join the Superbowl Sweepstakes by BoldOrganics.Com, you might be the lucky winner who will receive a BOLD Organics Pizza Party in your house. It's good for up to 15 friends on Superbowl Sunday! The pizzas will be prepared by BOLD Organic's head chef, Eric Brenner, at the winner's home during the Superbowl. Don't miss this chance!
Enjoy Gadgets from Facebook Contests
Gadgets are still favorite prizes among Facebook Contests! Get a Kindle Fire Tablet when you join the Kindle Fire Giveaway by KindleNation.Com. It's for everyone around the world so ask your friends to join in, too! If the winner does not love in a country where Amazon does not ship Kindle, the winner will simply take home an Amazon Gift Card of similar value ($199) to replace the Kindle Fire tablet device.
Get an iPad2 when you join AllForColor.Com's Sweet iPad® Sweepstakes or the iPad A Day Giveaway from JohnTesh.Com. For the latter, all you have to do is tell them one thing you heard on their show today.
Trip Opportunities in Todays Contests
If you're into vacations and can't get enough of them, Facebook contests give you few options. CarolsDaughter.Com's Coconut Carnival Sweepstakes is giving away a trip to Carnival in Rio De Janeiro, Brazil while  VikingRiverCruises.Com's 2012 Danube Waltz Sweepstakes will have sailing from Budapest to Passau aboard one of the best ships in Europe.
The Cruise to the New You Contest by MontroseTravel.Com, on the other hand,is giving away 3-night cruise to Caribbean or Baja Mexico.