2014 Sweepstakes Convention Madness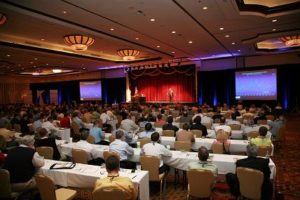 A very special convention is coming to Orlando, Florida! The 2014 Sweepstakes Convention is open to all. In fact, we welcome all of our Sweepstakes Advantage members to go! SA will have their very own section to meet guests, answer questions, and give out great prizes. Come meet the people behind SA and enter some amazing giveaways.
This 2014 Sweepstakes Convention is sure to be a hit. Located in sunny Florida, the convention is surrounded by all of Orlando's greatest attractions like Disney, Seaworld and Universal Orlando! This convention will take place from August 27 to August 31, so come and have some fun. The convention will be held in the beautiful Rosen Shingle Creek Hotel. It is time for rest, relaxation, and plenty of sweepstakes!
To discuss more about the 2014 Sweepstakes Convention, click on the text link. Tell us what you think and find out some more information. We hope to see you all there!
In it to Win it
Sweepstakes Advantage member itzasecret won a $15 Camel Snus win. Congratulations on that very cool win. We hope that all your luck continues. Cagedbird also won some Natural Delights Medjool Dates to munch on! This happy sweeper says that the prize will help them keep healthy eating habits! That sounds like a pretty great prize to me! Member wardaddy won the Morton Melts instant win game and received a $25 Amazon gift code. Congratulations to you all! That is what Sweepstakes Advantage is all about.
We hope everyone is feeling lucky and having a great week. Don't forget to check out the 2014 Sweepstakes Convention. It is sure to be a great time for all sweepers.  We hope to see you all there for some good times! Happy Sweeping.