Sweepstakes Winning is Fun
Sweepstakes Winners know entering sweepstakes is fun, but the real fun is winning, right?! Just like the lottery, when you enter, you get a chance to dream about what you'll do with the prize or who you'll take with you if you win that big trip. The power of those daydreams keeps you entering again and again. When you win, you join a special group! The sweepstakes winners who entered through our site are announced in our winner's circle. We'd like to take a few minutes to give them their time in the spotlight here.
Progressive Rig To Ranch Sweepstakes Grand Prize Winner
Sweepstakes Plus member ( +terrydickenson  ) won her very first GRAND PRIZE with this contest. When we last heard from her, she was pondering who to take with her on the trip. Congratulations +terrydickenson! Enjoy your prize!
Nikon D3400 DSLR Camera With Lenses, Bag, SD Card and Cleaning Kit
Junior member ( groogruxking40 ) entered the "What Does Research Look Like to You" sweepstakes. He's now off and running using his new camera to take fabulous photos. The prize details: Nikon D3400 DSLR Camera with 18-55mm and 70-300mm lenses, a Lowepro camera bag, a 16GB memory card, and a camera lens care and cleaning kit. Congratulations groogruxking40!
South Carolina Country Music Fest
Sometimes the big win doesn't come at the right time. This was the case with ( +dvbrew's ) win of two 3-day passes to the Coors Light Myrtle Beach Music Fest. Since she couldn't make the trip, she donated the tickets to the South Carolina Make a Wish Foundation, who was able to send a boy and his family to the show thanks to her generosity. That's what we call a win-win!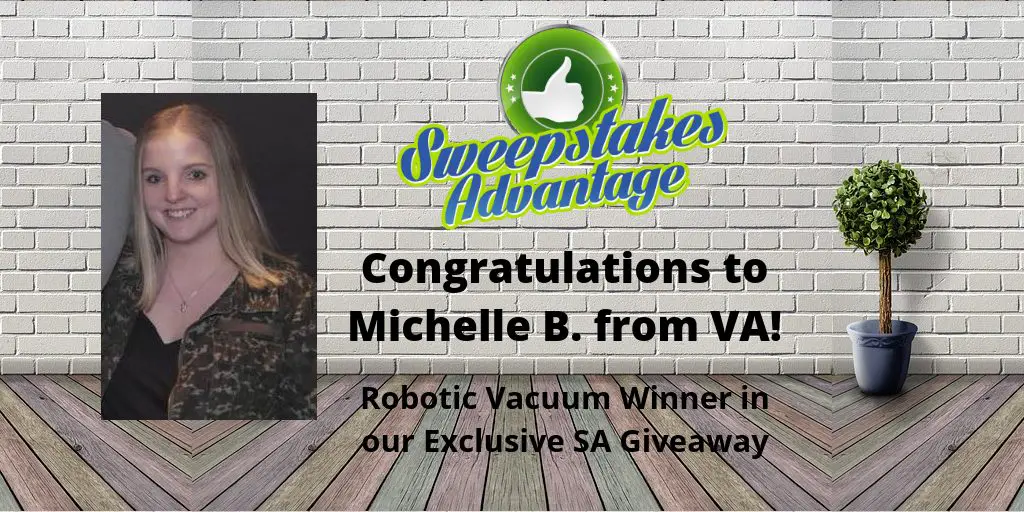 Joanna Maxham Castaway Bag from Instagram Giveaway
Junior member moonittude was thrilled to learn she won this fabulous bag! It's her biggest prize yet, retailing for almost $700. While she's waiting for it to ship, she's probably thinking about what she'll put in it and which outfits it looks best with. Congratulations moonittude! Enjoy your bag!
$500 Gift Card to La Police Gear
Second prize is nothing to sneeze at! ( +kyangel2008 ) was thrilled with his second-place prize from the LAPG Sweepstakes. It took him a couple of weeks to decide what to order with his $500 gift card. Fingers crossed his next win will be a grand prize! Congratulations +kyangel2008!
Frito Lay Win
Senior member ( tamike000 ) loves instant win sweepstakes. Combining two separate instant wins in less than an hour, tamike000 gets an hour of free golf. Great timing since it's just beginning to be golf season. Enjoy your free hour tamike000!
Diary of a Wimpy Kid Sweepstakes
+jenraska14's summer plans are taken care of. She's the grand prize winner of a family season pass to Six Flags, $500 cash and much more. How many times do you think she'll be taking the kids to the theme park this summer? Have fun +jenraska14!
Say Yes to Summer
Senior Member ( webbers ) is another winner of a free hour of golf. He'll be redeeming the coupon at Topgolf. Here's hoping all your putts are par or better!
Doritos
It's awesome when our members win something they really wanted. That's what happened with ( +bakedbeans ). She really wanted a Doritos Guardians of the Galaxy Volume 2 chip bag that plays music. When she went to buy one, they were sold out, but it turns out she didn't need to worry since she won it! We're thrilled for you +bakedbeans!
Retail Me Not
Sweepstakes Plus member ( +moonbeamer81 ) couldn't be more excited. She won a $50 gift card to Retailmenot.com where she can shop 100s of popular retail outlets and save big! What would you buy if you won? Congratulations +moonbeamer81!
Surprise Nail Polish Win
+lringel is super excited to win a Julep 12-piece Zodiac Collection Nail set from The Real. She'll be able to give her hands a new look every month of the year – and maybe tell you your horoscope too. Have fun with all the colors +lringel!
Celebrate Summer Sweepstakes
Junior Member ( nascargrl24 ) is doing a happy dance to discover she's one of five winners of the Celebrate Summer Sweepstakes. She'll be giving her wardrobe a revamp with the prize: a $500 Chico's gift card! Congratulations nascargrl24!
VIP Corona Experience
Sweepstakes Plus member (laclayton) Won a VIP Corona experience to a 76ers Game. They had game floor seats. They were court side during warm ups and had access to the Corona VIP concessions. It was an amazing experience for them.
Guinness Store Grand Prize Winner
Another Sweepstakes Plus member ( parchu14 ), won a big $1000 E-Gift Card to the Guinness Store. Guinness has all types of things to buy like dartboards, jewelry, clothes, bar ware, etc. They say thanks to Sweepstakes Plus for the help finding this promotion! This member will have fun shopping.
Lay's Smiles Grand Prize Winner
We are happy to announce that the Lay's Smiles Grand Prize Winner was from Sweeps Advantage. Plus Member ( evenlysal ) won the Grand Prize.  They were recently able to complete two of their sweepstakes goals for this year. The first being to win a text to win competition. Their second yearly goal was to win a trip!  The prize consisted of a (1) $1500 Airline voucher, (1) $1500 Hotel voucher, and (1) $750 check. There were 8 prizes in total.  20 out of the 30 days this member texted to win. This is their biggest win yet!
Giasone Won Himself a new Dell Premium Laptop
Our Sweepstakes Plus subscribers have a habit of winning cool prizes over and over again. Giasone was California dreaming of a new Dell Laptop so he entered our SA exclusive giveaway. He was selected randomly as the winner. Here is a picture of him with his new Dell Laptop. SA always has many exclusive giveaways. Go to our main page and see the gold banner. 
Want to join the club of sweepstakes winners? Check our site daily for new sweepstakes you can enter!