Sweepstakes Newsletter Keeps you Up-to-Date!
Wouldn't you like to hear about all the hottest sweepstakes listings on a regular basis; as well as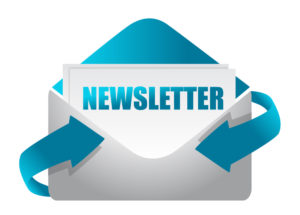 other SA news and special exclusive promotions? Well, when you subscribe to the SA Sweepstakes Newsletter, you can expect to get just that. It is easy to read and a great resource for any sweepstakes fan! We even feature some great wins from the SA winners circle to keep that sweeping spirit alive. It is the internet's best source for online sweepstakes, delivered right to your email.
Signing up for the newsletter is super easy. All you have to provide is your name and email, the rest is up to us! Be sure to add our newsletter email address ([email protected]) to your address book or spam white list so you can receive your free sweepstakes newsletter with no hassle! It's so easy and helpful; you'll love being a part of the Sweepstakes Advantage Newsletter. Sign up now!
Don't you Love the Feeling of Winning?
Sweepstakes plus member skater425 has won a whole bunch of great prizes lately! Firstly, this lucky winner won a signed Brad Paisley guitar from FYE.com that ill be arriving in the mail by Monday! Next, they were the winner of the TechMatte amFilm Bye-Bye Bubble HD Clear Screen protector for iPhone 5. Last of all, this super sweeper got a surprise delivery from Hills Science Diet consisting of 5 cans of dog food, a bag of dry dog food, and a bag of treats.  Congratulations to you on all of your fantastic wins, skater425, we are so happy for you!
Keep your fingers crossed this holiday season, and maybe we can win some great prizes too! Be sure to check your email for any spontaneous winning messages and updates from the SA Sweepstakes Newsletter! Have a great day and Happy Sweeping!