A Sweepstakes Advantage Member has taken home $5,000 for a sweepstakes instant win!
New SA member, Suellen36, was stunned when she was told that she is taking the instant win worth $5,000 as 1st prize for the Sun Drop Back to School Sweepstakes. The grand prize of this sweepstakes contest is valued at $10,000 while the third prize is at $2,500. All prizes are to be given in the form of checks.
What's Cool About This Sweepstakes Instant Win
Sun Drop is America's favorite citrus soda.  The sponsor 2011 Sun Drop Back to School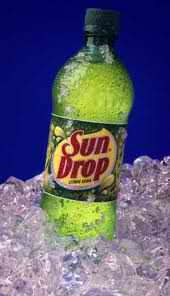 Sweepstakes is Dr Pepper/Seven Up, and the contest is open to all 50 U.S. states and the District of Columbia. All participants must be at least 16 years to be eligible. There are cash prizes (the ones I mentioned above and in which Suellen has won) and daily prizes which include dorm mini-refrigerators, backpacks, pocket video cameras, laptop trays, collapsible coolers, and t-shirts or sweatbands.
The coolest thing about Suellen's instant win is that she didn't have to purchase anything in order to join the contest. All she had to do was register online at the Sun Drop website. Another way to join is by texting the keyword "SUNDROP" to the designated number.
In her instant win, Suellen said she can now pay the taxes of all her instant win this year. To Suellen and her family, congratulations! Now, there is really no reason to miss class when you get back to school! Enjoy!
More SA Members Get Instant Win Today
Before we end the day, let's first give a shout out to all the SA members who were greeted with nice little instant win blessings today, Monday.
Congratulations to Leah9114, a Bronze member, who has had a very lucky Monday. She had several instant wins today including  an XFactor poster, ten (10) Orbit bucks, $50 worth of preloaded debit card from Kellogg's Rice Krispies and $10 text to win Macy's code. On top of that, she was elated to find out that she had also won a one year subscription of Sports Illustrated and a PS3 Game called EA NCAA College Football Game from Coke Instant Win. Congratulations Leah! Keep joining sweepstakes for more instant win!
Multiple Winners of Home Kellogg's Rice Krispies Instant Win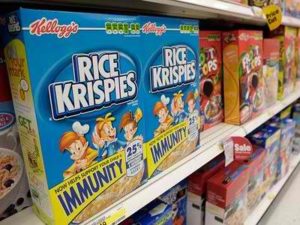 Was Kellogg's having a technical error or was it just in the mood to give away lots of instant win today? Several SA members were happy (and a little confused, too) that Kellogg's gave away $50 pre-loaded debit card to many winners today. In any case, congratulations to those who won, and best of luck next time to those who received the "sorry" prompt on screen.  Have a good night, everyone!