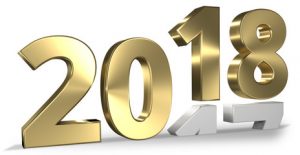 2018 Sweepstakes sounds sort of crazy but it's really upon us. We've been in a sluggish economy for the past several years but that hasn't slowed the world of online sweepstakes.  In this past year, we've seen many major sweepstakes come and go with some of them ending soon. Some of our members really have reasons to celebrate a past great year.
Memory Lane is filled with Prizes
Sometimes the past year seems like a blur with all the prize-winning activity that happens. Although it's sort of hard to remember all the winners there are few recent big grand prize winners that stick out.  As a matter of fact very recently one of our members won a major Cash Grand Prize. In his own words, Sweepstakes Plus member +roger4048 says his Dream Came True.  Member +roger4048 Won the Readers Digest $10,000 sweepstakes grand prize. We here at SA are really so happy for him!
Can you imagine getting a check in the mail for $10,000? We all envy all of these amazing big grand prize winners. There is, however, an old saying that I like to repeat. What one man or woman can do another can do. It really is true. If they can put in the effort to win these amazing big prizes you can too. Look at any famous person who was said to achieve the impossible and they'll tell you determination was key.
If you need more proof of winners on SA just check out our winner's circle forum. I was just browsing in there today and reviewed thousands of prize wins. Countless amazing Trips, Electronics Galore, Mountains of Gift Cards and much more. Some of our members win soo many prizes throughout the year that they wait to post their big list periodically. It very helpful when our members post about their wins because it tell's our editors what sponsor sweepstakes to concentrate on. Thank you again to all that take the time to post about your wins.
Plenty of 2018 Sweepstakes Need Winners – Don't Give Up
Every so often we read about a member who was on the verge of giving up and won a really great prize. Just today I read about member +kacor7. Member +kacor7 said they almost gave up on sweeping. Then today they won a Starbucks gift card worth $450. I wouldn't be the least bit surprised if member +kacor7 actually won other prizes throughout the year that went unclaimed.  We know this problem is very real because we experience it ourselves. Often we have to select 2 or 3 potential prize winners for our own exclusive giveaways before we get someone to reply to our email and claim the prize.
I would imagine anyone including myself would be really upset to find that there was a prize notification left unread. If you are serious about winning prizes you have to regularly check your email for prize notifications. This includes all the extra email folders where unwanted mail could go. Sometimes the subject lines of winning notifications are not that distinct either. Other times the subject lines might include words that are flagged by your email program as unwanted mail. Please be careful to slowly check your email and unsubscribe from any newsletter you don't read to make this task easier.
Where to find the latest 2018 Sweepstakes?
Well if you have all sorts of free time on your hands you could go looking for all the new 2018 sweepstakes yourself. We suggest you make a beeline for our main sweepstakes where we'll have all the 2018 sweepstakes you can enter. We'll break them all down in easy to understand categories for you to start off the new year with a mission to win big prizes. Plus upgrade subscribers will have access to expiring sweepstakes categories where you can quickly enter sweepstakes before time runs out. Don't forget to be determined to win.
Wishing you a Happy and Prosperous Prize Winning 2018!