American Idol Sweepstakes
The 12th season of American Idol is down to its top 7 contestants. With the finale getting closer and closer, wouldn't it be great to get a chance to watch it live? We recommend you check out these american idol sweepstakes listings and join those that interest you most to get the prizes you want. Good luck to everyone!
Your Time to Shine with American Idol Sweepstakes
A chance to watch the American Idol Finals live is a huge opportunity but getting a trip with it plus other freebies are just fantastic!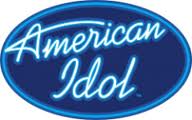 Ford's "AmericanIdol.com 2013 Fiesta Movement Fan Missions Contest & Sweepstakes" is listed under the Odd Entry sweepstakes category and will end on the 31st of April. This sweepstakes is divided into two wherein the prize of the first sweepstakes period is a 2014 Ford Fiesta plus a trip to the American Idol® Season 12 Finale Shows in Los Angeles, CA for two, which costs around $29,000. For the other sweepstakes drawing, the winner will also be awarded a 2014 Ford Fiesta worth about $25,000. There are also 6 contest prizes to be given away, for each contest period, which will be an American Idol® online video chat 'Experience' for about 3-5 minutes with contest/s of American Idol Season 12.
Meanwhile, Coca-Cola/Icee's "American IDOL Sweepstakes" is under the Instant Win sweepstakes category wherein the grand prize winner will get a trip package for 4 to Los Angeles, CA to watch the 2013 American IDOL® Finale on May 2013 plus $500 spending money, all worth $5,650. For the Instant Win Game Prizes, a hundred entrants will get an American IDOL® computer speaker worth $14. This sweepstakes will end on the 18th of April.
MCR also has their take on this which is the "Make Tonight Idol Night Sweepstakes" from the Instant Win category and will end on the 22nd of April. There will be 2 grand prize winners from their drawing and each will get a trip package for 2 to Los Angeles, CA for the American Idol Finale Shows worth $3,700. First prize winners will each get an American Idol Viewing Pack that includes a popcorn bowl and American Idol blanket, while second prize winners will each receive an autographed 5×7 photo. The third prize winners of this sweepstakes will get a Coca Cola American Idol Cup, and the fourth placers, a coupon for a fridge pack of Coca Cola beverages.
A One Entry sweepstakes is RyanSeacrest.com's "American Idol Finale Flyaway Sweepstakes" and the winner is going to get a trip of a lifetime that includes roundtrip airfare for two, hotel accommodations, and 2 tickets to the finale. While Fox's "American Idol Perfect Harmony Sweepstakes" will give away first prize winners a Coca-Cola and American Idol® prize pack and the grand prize winner will be awarded a trip package for 2 to Los Angeles, CA for the Season 12 American Idol® Finale on May 15 and 16. Get your entries in as the first sweepstakes will end on the 14th of April and the latter on the 14th of May.
Win Tickets from American Idol Sweepstakes
There are quite a lot of sweepstakes that are giving away some tickets to the American Idol Finale. Join one, or all to make sure you get one for yourself.
The following daily sweepstakes will end on the 15th of April, so make sure you get your entries in to get a chance for some tickets: SweepOn, LifeAndStyleMag, FirstForWomen, InTouchWeekly, and TwistMagazine all have the "American Idol Finale 2 Contest" wherein entering could get you tickets to the American Idol Finale.
Meanwhile, WomansWorldMag.com's "Win Tickets to the American Idol Finale Giveaway" is also giving away tickets as well as, InTouchWeekly, FirstForWomen, LifeAndStyleMag, SweepOn, and TwistMagazine in their "American Idol Finale 1 Contests" which will all end on the 19th of April.
American Idol Sweepstakes and More Sponsors
Setting aside the American Idol craze, we would like to congratulate our winners especially with all their persistence and dedication.
Jodierenee has just won a Bittersweets NY Lily Ring Royale with 6mm Rose Cut Diamond from Lucky Magazine worth a whopping $3,600.
Meanwhile, Juliebutterfly2000 was able to bag the "Barn Light Electric Remodel Challenge Pinterest" Contest of $550 worth of merchandise. She won because the judges loved her rustic vintage style and also adored her charming selections found on her Pinboard.
Msgenevieve on the other hand got a win from the 5th Year Anniversary sweepstakes of InterContinental San Francisco to take home a $500 Visa Gift Card, while Shellrae58 also got $500 to the Apple store but this time it was from the Seal your Pad sweepstakes.
A nice win was received by Hawksbeard, which was from Destination Hotels & Resorts' Pin to Win a Destination® "Minimoon" Sweepstakes. Our SA member will get a 3 nights' accommodations for 2 to any Destination Hotels & Resorts full-service hotel or resort, also a welcome amenity and a $100 Resort Credit per person.
Some electronics were won by Emilylharwood and Kcharlton. Emilylharwood got a PS VITA from Ellen and also a Stella Valle bracelet from Marie Claire. Kcharlton has finally won an Xbox after the "zillion" candy bars won from Twix.