Time to Fish- Bass Pro Sweepstakes
Bass Pro Shops are the ultimate hobby store for men and women alike! Anything you want that has to do with the outdoors – we've got you covered. Sometimes our outdoor hobbies can get a little heavy in our wallets. So, why not look into some Bass Pro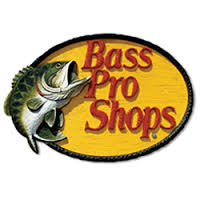 Sweepstakes possibilities? If you are interested in winning some cool outdoors gear, suit up and follow me into the wilderness for Bass Pro Sweepstakes.
The first Bass Pro Sweepstakes offer that we have is being sponsored by TrophyCatchFlorida. This sweep goes by the name of the 'Catch Release Contest'. This is a time to show off your biggest catch! Snap a pic of yourself holding your biggest catch (Yes, I'm sure your wife is a catch, but I mean the biggest FISH you've ever caught!) and upload it onto the contest website. A winner will be chosen from all of the submitted photos. You will have the chance to win rewards, starting with $100 in gift cards, like a Bass Pro Shops gift card! Also, by registering, you are entered in an annual drawing to win a beautiful new boat. You must be at least 13 years of age to enter. Ends 09/30/2015.
MonogramFoodSolutions is having a 'Stash of Cash' Bass Pro Sweepstakes where you can win a $1,000 Bass Pro Gift Card with no expiration date! This sweep is open to all US residents who are over the age of 18. Be sure to enter before the sweep ends on 11/15/2014! You only need to enter once to win.
Taco bell Playstation Bundle
Congratulations to Sweepstakes Advantage member gates2112 who won a Playstation Bundle by just filling out an online form for the Taco Bell Sweepstakes! Great work, gates2112.
We hope that all of you are feeling just as lucky. Be sure to check out the Winner's Circle Forum for some great winning stories. They are great inspiration. Happy Sweeping!