More Sweepstakes and Contests Equal Bigger Prizes at Stake
Happy week ahead!
It's another promising week for Sweepstakes Advantage members as hundreds more opportunities are coming in and being added to our directory. Take a moment to scroll the SA directory and find out for yourself just how many opportunities are available for you! To everyone, continue supporting your favorite sponsors and keep entering sweepstakes! Best of luck to all of you!
Busch Gardens Sweepstakes
Sweepsadv just informed the SA Forum with a post stating that one of our SA members just won the grand prize from the San Pellegrino sweepstakes. Debbie L. entered the sweepstakes and posted on the Facebook page that she won a FIAT 500 car plus $5,000. This is the first time our SA member won a prize as huge as this. The funny thing is she wasn't even aiming to win the car, only one of the weekly prizes, but law and behold, she was more blessed than ever bagging the car and a little more with some cash! Congratulations, Debbie L.!
Meanwhile, our junior member, Katielou, who has been a member since the year 2011, just won her first trip win ever. She was named a grand prize winner from the Coca-Cola trip to Sea World or Busch Gardens Sweepstakes. Katielou is completely thrilled to go to Florida and is getting really excited to avail of it. The whole grand prize includes airfare for four, hotel accommodations, some spending money, plus tickets to enjoy all the attractions which are all worth $5,000.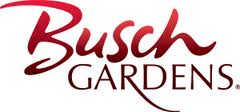 Another big winner is Pattimartens – well actually, her husband. Two trips are in store for our SA member as her husband won the Horsepower 2 Sweepstakes joined through Facebook. The couple is set to a trip to Vegas for the NASCAR weekend race in the month of March plus another trip in December to see the Wrangler National Rodeo Finals. Our SA member still can't believe it but is really happy that her hubby won and wishes everyone has a lovely month ahead with lots of winning!
Wrapping up January Sweepstakes Wins
Here are a few of our gracious members who have had time to post and share their wins to wrap up the month of January.
Nadja777 was able to garner a $100 GC from Frigidaire, $25 Live Nation Cash, an Ortega prize pack and another one from Sports authority, a whole year supply of pizza from Digiorno, and a liter of diet Pepsi.
Kelseaeaton is very satisfied with how the last month went for her bagging several great wins, making it a total of 15 prizes with an average of one prize every 2 days. She was able to get a movie basket from Shop Your Way Rewards valued at $119, some Kenra Hair products worth $80, a $75 Amazon gift code from the Smarty Saver Blog, a Healthy Slim prize package, a $50 GC to Bonefish Grill, $40 worth of an Online Interior Design Package from Homemade Design, a 3 month code for Hulu Plus through a blog, an assortment of Pinypon Fairy toys, a belly wrap from Facebook, an iPad Case, and many more!
Lamusing has collected a few great wins last month like a Mary Kaye Basket valued at $260, some Eberjay PJ's that cost around $180, a $25 Mimi's Café GC, a book and some popcorn.
Ladyknight is also a happy SA member for winning GC's adding up to $350 from various sweepstakes, home items like a Kicher modern lamp, homemade soap, a first alert alarm, and other wins like a phone case and screen protector.
Juju2cat recently got the Rascal Flatts Star for a Day win scheduled on August, a bracelet plus a book from Jane Seymour, a pocket watch from Sony Entertainment, a Mini Mixer coupon, and others to complete January with loads of wins!
Other Sweepstakes Winners to Start the Month
Wins matter even if they are just small. Billyjo01 won the Kay's Open Hearts Valentine's Day sweepstakes and was one of 25 winners in the 4th week of the sweepstakes to get a Silver and 10k Rose gold 1/20 ct Open Hearts angel diamond pendant and a signed copy of the book Among Angels worth $170. Seppie15 on the other hand is ecstatic to have won two 8-Hour Ski Lift Tickets from Snocountry which are valued at $100. Gambit116 is another winner, coming home to a box filled with several prizes like Burn Notice Season 4 and 5, a small sized shirt, coasters, a backup charger for an Ipad/pod, and many more. Luckyrabbit308 is lucky to have won from Dana Slatkin.com a Mepra ceramic omelet pan from their giveaway, while Spradlinmom got a tote bag from Chex.
A few yummy treats were received by our SA members like Bwanas getting $10 pizza, a candy bar, and then some dog stuff from Purina. Wardaddy also won some pizza from Pizza Hut, while Meijer was also a winner of Purina dog treats and some Pizza from Pizza Hut. Webbers is also excited to get some Twix and a Belvita coupon from their giveaway.