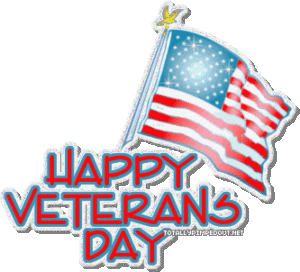 Holidays are wonderful days for sweepstakes and our Sweepstakes Advantage members were definitely in the mood for some winning today!Sweepstakes, Contests, Giveaways and Ins… On a day like today, it's always nice to sit back, relax and take advantage of the things you can do without having to think about work.
But of course, we have to also think about what this day is all about. So before you maximize another sweepstakes day, make sure that you also celebrate today's special occasion.  So to all our Sweepstakes Advantage members who are veterans, and to those who have relatives who served and protected the country's liberty and freedom, we honor and salute you! Happy Veterans Day!
11-11-11 is a Lucky Sweepstakes Day
Now, let's not forget what the date is today and how everyone thinks it's a lucky day. Eleven-eleven-eleven is considered one lucky day because of the order of number that will only happen again in another hundred years. Psychics believe that this day can bring lots of fortune to people who believe.
Are you one of those lucky SA members who believed in this day and won? The following people have had a great Veterans Day after winning unbelievably big prizes on this holy-day!
Sweepstakes Winners on Veterans Day
We've had new sweepstakes being added on our directory today and I know you can't wait to join in one and all of them. Aside from these new sweepstakes, we also have new sweepstakes winners – and there are a lot of them!
To start, let's congratulate bronze SA member, Stepper997, who had a very useful sweepstakes win. On this lucky 11-11-11, she had won a Schwinn commuter bike from Self Magazine! It was a nice win for our SA member who can now use this bike for hobby and even work!
Tijoma, a silver SA member, is happy to find out about her win from Robitussin – a free hat – perfect for the coming cold weather!
Meanwhile, Mike2stacy, a new SA member, was selected as a finalist for the Taylor Swift Contest! And what's even more interesting is that his daughter is an avid fan of Taylor Swift herself. Mike2stacy said he has been sweeping for 8 months but this has got to be the biggest win he has ever had!
Victoria's Secret Shopping Spree Sweepstakes
Victoria's Secret is also on a roll this Friday holiday as a couple of our SA members, namely Buffychic159 and Eflynn have each won $250 shopping spree gift card. Both SA members got the wins from VS's Instant Win Games. Congratulations to you both!