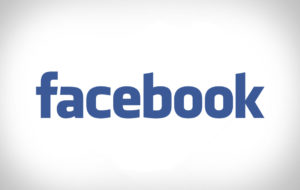 Facebook Sweepstakes for the Sweeper in You
If you are a Facebook fan, you are just going to love what I am about to tell you! Did you know that you can enter some amazing sweepstakes through Facebook? It's true! Some of the most amazing prizes in the world can be won through your favorite social networking sites. Read on and find out more about these Facebook Sweepstakes.
The first sweep I have for you today is one by Ink Technologies. With this awesome trivia Facebook Sweepstakes you could win one of four amazing gift cards! Get yourself some extra cash with this sweep. Be sure to get your entry in and maybe you'll be the one to win!
SimpleThriftyLiving is giving away $500 in a fantastic Facebook Sweepstakes. As long as you are 18 years of age and a resident of the United States, you are ready to enter and win. That $500 could be yours! Enter now and see what you could win.
We are the Champions My Friend
Sweepstakes Advantage member qtschartner is the grand prize winner of a $400 JetBlue Giftcard and a book on how to be the world's smartest traveler from the National Geographic books sweepstakes! Congratulations on winning that super cool prize. Now you can fly away on a magical vacation with your $400 JetBlue Gift card. We hope you enjoy your prize!
Speaking of all these Facebook sweepstakes, there is something else you should know. Sweepstakes Advantage has their very own fan page where you can 'like' us and become our fan! Becoming a fan comes with some pretty cool perks such as blog updates, exclusive giveaways, and cool tokens of good luck. We hope to see you at our Facebook fan page!
Have a great day and stay lucky, everybody. Happy sweeping!