CheckOut51 Sweepstakes
We all have to go grocery shopping at some point, so why not be awarded for that effort? This CheckOut51 Sweepstakes wants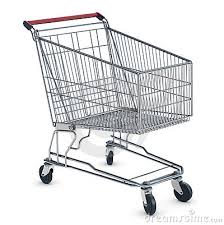 you to find success in those daily tasks that we usually overlook. Read on and find out how you can win big cash while grocery shopping! It's like a dream come true!
Come on and enter this CheckOut51 Sweepstakes quick! This sweep expires on April 30, 2014, so you should look into entering today! You only have to enter one time to win. This week, CheckOut51 is giving away $500 to one lucky sweeper. In order to enter, you must submit a receipt from your grocery shopping trip that totals $60 or more. By submitting your shopping receipt, you could be the winner of $500! That sounds like a great prize to me. You must be at least 18 years of age and a resident of the United States to submit that receipt for your chance to win it big!
These Prizes are Gold
Sweepstakes Advantage member jam62 is very excited to announce that they are the winner of a brand new XBOX and a gold code! This winner says that her grandson will certainly love it. We hope that he does! Congratulations on that amazing prize.
Do you need some more updates on the amazing sweepstakes we have to offer? We, here at Sweepstakes Advantage, can help you get a hold of all the most important Sweepstakes news. All you have to do is sign up to receive our daily newsletter and the information will be yours, delivered straight to your email. By becoming a subscriber, you can find out about the hottest and most popular sweepstakes as soon as they are listed. It's like a VIP pass into the sweepstakes world. Sign up for the Sweepstakes Advantage newsletter today!
Have a great day and happy sweeping!