Let's Hear it for Music Sweepstakes
I can hear the music from here, can you? Today I have some really awesome music sweepstakes for you all to take a look at. You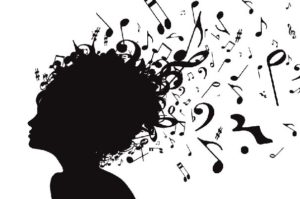 could win some pretty amazing prizes, so let's jump right in.
The first music sweepstakes is being run by MelodyFusion. In this sweep, one grand prize winner will receive some pretty cool band gear. The prize pack includes a Roland TD15 Compact Series Electronic Drum Kit, a Mobile Synthesizer with Digital Recorder Fender American Deluxe Stratocaster Electric Guitar, as well as a Fender Deluxe Precision Bass Guitar and an Artists DreadNought Acoustic Electric Guitar. Wow! That is a musician's dream prize right there. You must be at least 18 years of age to enter and win this sweep. Be sure to enter daily until the sweep expires on February 28, 2015.
MusiciansFriend is hosting a Music Sweepstakes  where you can enter to win the trip of a lifetime and have personalized time with great artists for instruction, jamming, and taking about your share passion for guitars and guitar music! The winner will also be able to bring a friend to enjoy the festivities. You must be at least 21 to enter, as well as a resident of the United States. You only need to enter one time before the sweep ends on April 20, 2014. Good luck!
Wins all around!
Sweepstakes Plus member, tootsie, won a Singtrix karaoke machine from WomansDay Magazine Sweepstakes! Congratulations to you on that very fun prize. You will be the best party host in town with a prize like that. Have fun!
We hope that you all are having fun entering sweeps and hopefully winning! Let us know in the comments what your favorite prize is that you have ever won. We'd love to hear your stories! Happy sweeping!