Nabisco Sweepstakes
Nabisco has been a trusted brand for many years now. They have proven time and time again that they offer quality products so why not trust them now with these awesome Nabisco sweepstakes? Here are some of the sweepstakes Nabisco has to offer, check them out and join one, or all!
Nabisco Sweepstakes are on a Roll!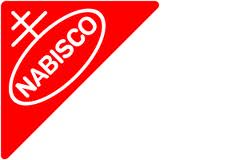 Let's first take a look at the "NCAA® March Madness® Snack Bracket Sweepstakes" they offer. This is included in the Daily sweepstakes category and will end in a couple of days, the 29th of March to be exact. It has a limit of one entry per person or email each day, so you still have a few days to join. Up for grabs if you become a lucky winner are 500 third prizes to be given away, 50 second prizes, 5 first prizes and the ultimate grand prize. The third prize winners will get to take home a free product coupon redeemable for any Nabisco product valued at $5, the second prize winners wins a $50 NCAA shop GC to use at www.shopncaasports.com, while the five first prize winners get a 47″ class LG Smart TV worth $1,299.99. The grand prize for this nabisco sweepstakes is a trip to the 2014 NCAA® Men's Final Four® for four that will include the National Semifinals and Championship Games that will be held in Arlington, TX from April 4, 2014 to April 8, 2014. The trip comes with airfare, ground transfers, accommodations, tickets to the National Semifinals and Championship Finals, plus $4,200 spending money for a total of $18,310. Though this is still a long way to go, it is a huge opportunity and would be fun to go with some friends or fans of the game.
Another trip opportunity will be Nabisco's "Nascar Racing Sweepstakes" wherein a total of $13,360 will be spend on the winner and three other guests. The grand prize is a trip to a Sponsor specified Race in Miami, FL on November 2013. Air transportation, hotel accommodations, ground transfers, tickets to an activity, tickets to a race scheduled on a Sponsor specified date, some meals, a gift basket, $3,000 worth of spending cash for the winner, plus a chance to meet Tony Stewart or Ryan Newman. Good luck to everyone who joins this Daily Sweepstakes, and make sure to get your entries in before this sweepstakes expires on the 30th of September.
Also in the Daily Category Nabisco's "Wheat Thins (TEXT TO WIN) March Madness Sweepstakes" over 500 prizes will be given away. Five hundred second prize winners will each get to receive a Wheat Thins/NCAA® branded mini basketball, while one hundred first prize winners will get a Wheat Thins/NCAA® branded basketball jersey. The grand prize winners, five lucky ones, will each get to have a 55″ Flat Screen TV worth $1,000. Don't forget to enter as this sweepstakes will end on the 15th of April.
Instant Win Prizes from Nabisco Sweepstakes
Several of our SA members truly enjoy Instant Win sweepstakes. Nabisco has a few to offer like their "Mondelēz All-Morning Challenge Giveaway" wherein the grand prize winners, one per day, will each get a $100 cash card and a coupon for a free 8.8 oz. box of belVita totaling $103.69, while first prize winners on the other hand get a coupon for a box of belVita.
MyCokeRewards' "Coke ZeroTM & Nabisco NCAA Sweepstakes" is also in the Instant Win category and has a limit of an entry up to 5 times in a day, and will end on the 10th of April. The grand prize winner will be able to take a guest to the 2014 Final Four in March or April of 2014 and have a $500 VISA® GC to add on top of the trip for a total of $7,500. The Instant Win Game Prizes will be a $1,000 GC for 8 first placers, Coke Zero™ and Wheat Thins for a year for the second placers valued at $452 and third placers will each get a $25 ShopNCAA.com gift card. Get your entries in and hopefully you win the grand prize, and if not, smaller prizes to enjoy.
Nabisco Sweepstakes Gift Cards and More for SA Members
We always want each and every one of our SA members to win prizes from the sweepstakes they join especially since they have put a lot of time and effort to it. We would like to congratulate all of you for garnering wins, whether big or small.
We would just like to mention some of the big winners to end this week starting with Nicbran who won the grand prize from the "MyPix2Canvas" giveaway to get $1,000. Our SA member is thrilled and can't wait to get started in creating canvas pictures.
Love56 and Dafferduck both won from the Winn Dixie IW sweepstakes and each will get a $100 GC, while Jam62 has a total of $100, $50 from Camel and another $50 from Goodwill.
Congratulations to everyone and get your entries in to win more prizes!