Chance of a Lifetime Experiences from NASCAR Sweepstakes
The NASCAR craze has always been a hit especially to those "aspiring" racers and racing enthusiasts. Here are some sweepstakes you can join to get great prizes you can enjoy.
In the One Entry category, "Your Hero's Name Here Contest" offers finalists and grand prize winners awesome gifts. The finalists, 4 of them, each get a trip to the 2013 Brickyard 400 at the Indianapolis Motor Speedway for two people in Indianapolis, IN. On the other hand, the grand prize winner will be fortunate enough to get an ultimate race experience in Indianapolis, IN for the 2013 Brickyard 400 at Indianapolis Motor Speedway with a bonus of $500 spending money, worth $7,500. There is a limit of one nomination per entry and no self-nominations are allowed. Get into it as this lasts up to the 14th of April.
Meanwhile, you can check out the "NASCAR Racing Sweepstakes" by Nabisco, a Daily category, and drool over their grand prize giveaway. The win is a trip to a Race in Miami, FL in November 2013 specified by the sponsor, that includes airfare, accommodations, ground transfers, activities and race tickets, a possibility to meet Tony Stewart or Ryan Newman, some meals, a gift basket and money to spend worth $3,000 totaling to $13,360.  Take note that this is a trip for four and make sure you get your entries in, which is one per day, until the 30th of September of this year.
NASCAR Sweepstakes and your Dream Ride
The next nascar sweepstakes you can join will again give you a different experience through trips and freebies. This One Entry sweepstakes entitled "Weekend of Your Dreams Sweepstakes" by Aaron's will be giving away a grand prize and a first prize to the lucky entrants. The grand prize includes a trip to the Aaron's Dream Weekend at Talladega Superspeedway® in Talladega, AL this May with airfare, accommodations, ground transportation, tickets to the NASCAR Nationwide race and NASCAR Sprint Cup Series race at Talladega Superspeedway, pocket money of $499, and an opportunity to "wave" the Green Flag during the scheduled race, which is all for 2 and worth $3,000. A first prize winner on the other hand will get a 55" LG LED (or an equivalent model) valued at $1,500.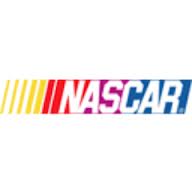 If you want a VIP experience, enter the "Race Reporter Sweepstakes" by 5HourEnergy to get airfare, transportation, and accommodations to Charlotte, NC on October and get a Michael Waltrip Racing No. 15 Team access at the track. This will include a tour in the pit and garage, driver introductions, a chance to watch the race from the pit box, honorary pit crew memberships, your name on Clint Bowyer's No. 15 5-hour ENERGY® Toyota Camry, a tour in the Michael Waltrip Racing shop, plus the much awaited chance to meet and get some pictures with Michael Waltrip (Team Owner) and Clint Bowyer (Driver). Don't worry you have lots of time because this ends at the end of July.
Trip Getaways from NASCAR Sweepstakes
Join "The Tastes of Victory Sweepstakes" by Pinnacle Foods, which will end on September 16th, and win loads of prizes from GC's and gift packs plus the much awaited finalist prizes which will be awarded to 5 lucky winners, and the grand prize. The prize will include a 4-day/3-night trip to attend the Dollar General 300 NASCAR Nationwide Series Race at the Charlotte Motor Speedway in Charlotte, NC, $250, and the chance to participate in the "Finalist Key Event", all worth $2,150. And the grand prize being a 2013 model year Chevrolet base model Camaro SS used by the Sponsor in the 2013 Race Series, plus an upgrade to VIP Access at Charlotte Motor Speedway in Charlotte, NC for the race weekend costing up to $30,000.
Get a chance for another trip if you join the "Spring MOOG 500 Sweepstakes" by AdvancedAutoParts to be one of the five grand prize winners of a trip for 2 with airfare and accommodations plus tickets the NASCAR race in Charlotte, North Carolina, and a bonus of an exclusive Behind-the-Scenes Shop Tour and MOOG Gear.
Get the ultimate driving experience through RewardTV's "Richard Petty Driving Experience Sweepstakes". Re-live your dreams and be flown to the nearest track and get some advanced racing lessons with shotgun sessions for the ultimate experience.
Win the grand prize of a Talladega Superspeedway® NASCAR package from Schneider's "Talladega Sweepstakes" for a trip for four to attend the Talladega Superspeedway in Talladega, Alabama in premium box seats. The events included are the NASCAR Sprint Cup Series race and the NASCAR Camping World Truck Series race. It will also include pre-race stage access, Talladega Superspeedway hats, and a chance to wave the green flag for qualifying or a pre-race ride in a pace car. Accommodations and transportation plus a $2,000 Prepaid Visa GC (for transportation to Talladega, Alabama) will be included.
Bring Home a Car from NASCAR Sweepstakes
If you are an Instant Win type of entrant, the "When We Win You Could Win Sweepstakes" by Mars Chocolate is giving away NASCAR.com SUperStore GC's and many more, plus their big grand prize for five, of a 2013 Model Year Toyota Camry.
In the One Entry category is ScottBrand.Com's "Fire Suit Sweepstakes" which will be giving away a grand prize of a Fire Suit worn during the 2012 NASCAR® season which is signed by Bobby Labonte worth $2,400.