Newport Sweepstakes
Spring is almost coming and so are newport sweepstakes that give you the chance to go to one of your favorite destinations for the spring, none other than Newport Beach! For many years, it has become one of the most sought after places in the country today, giving both local and international travelers more reasons to go back to the pristine waters of Newport.
Check out these sweepstakes that offer a whopping cash prize or some trips for your pleasure. Good luck to all our SA members and may you have a wonderful spring break!
Newport Sweepstakes You Don't Want to Miss
Newport Pleasure's "Payday Sweepstakes" is under the Weekly category and will expire on the 31st of May. For all those interested, you could only enter once a week. There will be 5 lucky winners who will each take home $50,000, not bad at all. Get your entries in as you have a few more weeks remaining before this newport sweepstakes ends.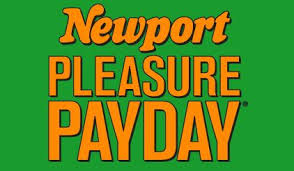 If you're craving for a vacation, get your entries in for some trip opportunities through these sweepstakes. Dial Global/HitSongs' "Newport Beach California Sweepstakes" has a few more days before it ends. Join this One Entry sweepstakes category that expires on the 2nd of May. The grand prize for this is valued at $2,708 that includes airfare, hotel accommodations at Newport Beach Marriott Hotel & Spa, dinner certificates to Sam and Harry's, and "Head to Toe Renewal" Packages at Spa Gregorie's.
Meanwhile, you could also consider joining El Monte RV Rentals' "Vacation Contest", a One Entry Sweepstakes that will end on June 15. The prize will be a 7-day Motorhome Vacation coming from El Monte RV Rentals. Also, for the winners who are planning a vacation in Southern California, it is possible to take advantage of (2) free nights at the Newport Dunes Waterfront Resort in Newport Beach, CA.
TropicalRoofing's "60 Week Celebration Sweepstakes" is also another sweepstakes you could join. This is a Facebook sweepstakes that will end on the 17th of December. Those interested, especially those who are building industry fans, may get to take home tickets to a half-day fishing trip in Newport Beach, California with a Coast Guard licensed skipper and bait, and many more.
Make sure to check our Sweepstakes Advantage directory for more of the latest Newport sweepstakes up for grabs!
More Wins and Prize Packages Await the Lucky Ones
Watki100 has been consistently winning from Sears' "Shop Your Way" sweepstakes and has garnered about $800 already since the start of the year. We wish you more luck and to gain more wins before this sweepstakes ends.
Meanwhile, our Junior Member, Morgandm, was just named grand prize winner from the "So Long, Winter! Sweepstakes" and will be getting a Mobo Triton Cruiser worth $425.
Our Sweepstakes Plus member, Fayeb16, has just received a great prize pack from Bite of the Best that will surely be used. The prize pack comes with a 16-ounce canister of SACO Cultured Buttermilk Blend, and either a 10-ounce canister of SACO Premium Cocoa or a 12-ounce bag of Random-Cut CHUNKS of Real Semi-Sweet Chocolate, plus a wooden spoon, a set of measuring cups and spoons, or potholders. Something that will come in handy with our SA members' joy in baking!
Other smaller wins were a Cruiser Razor Scooter won by Wardaddy from the " Tummi Yummie Instant Win game", a Kohl's Derek Lam Slant Pocket Bra Dress Indigo won by James38 from Kohls.Com's "Derek Lam Sweepstakes", wins for Mickyj1969 through the "Pemmican March Madness Tournament Giveaway" which was some Pemmican Organic Jerky, a back pack, and a t-shirt, and finally Steviebourdeaux's wins of 3 pair of earphones, 3 bracelets, a year subscription to Elle, a Dove product, a music download, and a $20 Winn Dixie card.
Gift Cards for Shopping, Dining, and Everything Else!
Gift cards are just the best, especially those small ones that help you get by. We have a few SA members who have won GC's, but the biggest one won was by our Junior member, Mwmurray, named the grand prize winner from Country Weekly Magazine and is entitled to a $500 Boot Barn Gift card.
Wrcole, on the other hand, won from "Kellogg's Monster U Scare Scholar" and got a $200 gift card., while Swanlakemt collected a few wins like a $100 Spaweek GC from the Crushable Spaweek giveaway, as well as $50 from Camel, then a Jack Links Jerky pack, and a Dasani Phone case.
Junior member, Emeraldmaz, is also a GC winner. Our SA member was able to win a $100 Jr.com gift card, although unsure from where it was won.
Sweepstakes Plus member, Griffin72 and Lilacrose are also winner. Griffin72 got several small wins like a $50 Amazon Code from Hormel, a Honda MP3, and a $10 from PCH, while Lilacrose got her first ever win from Twitter which was a $39 gift card.
Congratulations to everyone who won and we hope all your luck continues!