Knock knock knock, it's AARP sweepstakes!
Who's knocking at your door? Opportunity, that's who! With this AARP Opportunity knocks $50,000 sweepstakes you can throw your days of financial stress out the window. This sweep will give daily prizes alongside the big grand prize. It sounds like a pretty sweet deal to me.  The smaller prizes include $20 visa gift cards that will allow you to shop anywhere! Nobody's ever turned down an extra $20, that's for sure.  Come for the small prizes, but stay for the $50,000 grand prize in this AARP sweepstakes.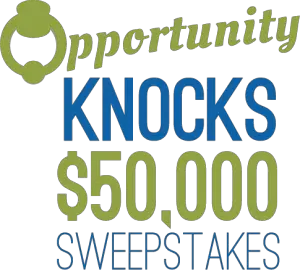 Residents of the US who are at least 45 years old with an AARP account are eligible to play and win. Come back and play trivia daily to get extra entries and try your luck at winning the daily prize! Just answer some questions testing your knowledge on issues important to your retirement.  If you are looking for some awesome cash sweepstakes, this AARP sweepstakes is the one to beat.  Be sure to enter quickly, though! This AARP sweepstakes ends on October 31, 2013, so be sure to get your entries in for the $50,000 prize.
Wins all around
SA member monidee8 won the grand prize in the 2013 Goody's Headache Relief shot 500 Sweepstakes. How exciting! This prize will take the winner to Martinsville, Virginia for a Nascar race. This thankful winner has waited years to win a trip, and funny coincidence, it's in their homestate! We are so happy for you, monidee8. Have lots of fun on your trip.
Another member, faeriemoon9 won a getaway to Frisco, Texas! This lucky winner will get a private 2-hour behind-the-scenes tour for two of the brand new museum of the American Railroad as well as a two-night stay at the comfort suites and dinner for two at Babe's Chicken Dinner House. This lucky sweeper will also receive two tickets to the heritage museum and a lovely gift basket. Congratulations, faeriemoon9, that is amazing!
Good luck to all you wonderful sweepers. Don't forget to enter the AARP Sweepstakes.