Have you ever imagined yourself winning one of those big surprises from Publishers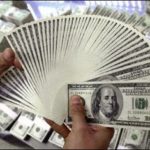 Clearing House or PCH? Who haven't, right? This time, your dream can just into reality because the biggest provider of digital play-and-win entertainment has just added a new sweepstakes today!
How PCH Became This Famous
There used to be a sweepstakes company that visited winners on their doorsteps with huge (literally!) checks in amounts ranging from $1,000 to $10 million. The winners, of course, would go screaming like crazy, and the entire thing will be caught on video to be shown for the public to see on TV. The program was named Prize Patrol which up until now has continued to influence various sweepstakes companies. On the even brighter side, many shows, like Saturday Night Live, have chosen to make a spoof out of this remarkable acts.
Given this generation, this kind of act won't be necessary anymore so PCH has stopped its Prize Patrol already. Still, many people are still awaiting PCH sweepstakes, most especially because the sweepstakes company
PCH and the A-Week-For-Life SuperPrize
If you're searching for the newest sweepstakes added today, you may have seen the new instant win sweepstakes from PCH. If this news is making you excited, then read more 'cause to know what's in store for you!
The new sweepstakes called A-Week-For-Life SuperPrize is under the category Daily Sweepstakes, which will have one lucky winner going home $5,000 richer! To join, you only need to complete the sweepstakes entry form. Once you have submitted your entry, a SuperPrize Number will be assigned to you at Publishers Clearing House (PCH) headquarters. Whoever matches the winning number for Giveaway No. 1400 wins! For complete and official guidelines visit pch.  Entries by 11:59 PM on 11/18/11 are eligible for this PCH sweepstakes.
Eligibility to Join PCH Sweepstakes
The PCH sweepstakes Giveaway No. 1400 is open to U.S. and Canadian residents who are 18 years old and above. However, the online entry is applicable only to U.S. residents. Participants can only submit one entry a day but can definitely submit every day.
Join PCH sweepstakes Now!
Do you want to be a millionaire? It's been a while since PCH.Com added an instant win sweepstakes to our directory so we highly recommend that you grab this opportunity. PCH has been an authority in sweepstakes for many, many years. Join now and you might just be the next millionaire! Good luck!