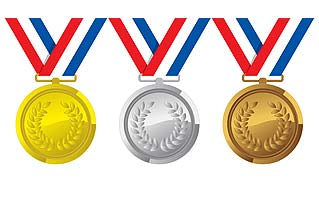 The month of March is just coming to a start but Sweepstakes Advantage members can't help but feel that there is something to look forward to. Who among our SA members do you think will have a good month of March? Let me tell you some people who are welcoming March with a blast! And just for fun, I am grouping sweepstakes winners based on their SA membership. Let's see who bagged the better prizes *wink*!
Sweepstakes Advantage Gold Members: Gold as they Should Be
These SA Gold members have enough experience and talents to know which sweepstakes to join first. They know where to find them first in our SA directory so they get the best chances to win the best prizes.
Congratulations to Dansbrat who won a $50 gas card from Family Dollar's Get the Goods Get Away Sweepstakes, as well as to Lamusing who is taking home a case of Sparkling Ice beverage and a $25 Kroger GC, his first two wins for the month!
Shiny Silver Sweepstakes Advantage Members
Outshining everyone are the Silver SA members.
Luckyrabbit3 is totally lucky today as she was chosen as of the winners in the Cooking Safety Sweepstakes. Her win entitles her of an apron, cooking gloves and fire extinguisher, with a total value of $100.
Meanwhile, Saram2018 is very happy to realize that she had a total of 34 wins last February and she computed it to reach a total of $789! LightLoveBeing did the same thing and realized her wins include a laptop case, a prepaid Ticketmarster Gift Card worth $100, and a momAgenda Desktop Dayplanner. Wow, it was definitely a love month for them!
Clarkmurdoc has a big question. Is he ever going to win something big? But don't get him wrong, he's happy to be able to win a DVD, an H&R Tax Prep Software and some hair accessories from a blog sweepstakes.
Bronze Members Kick Off Sweepstakes Winners' List
Upforlifenow is happy to receive a letter in the mail informing him that he was one of the winners in the SmartSource Sweepstakes called New Year, New You. The win consists of 12 consecutive month membership to any participating Curves location in the country. The total prize is $567. However, this lucky SA member is quite worried if he's not being employed is a problem as the sweepstakes organizer is asking if he has one.
On the other hand, Katero64 went to her mailbox only to find a notification from Budweiser Select 55's 55 Days of Holidays sweepstakes. She got herself the first prize of $55 pre-loaded debit card.
Last but definitely not the least, congratulations to Oldyella who just won a Sony 3D TV from Green Gadget on Facebook! He's looking at a definitely bright March now.
Congrats to all and have a happy weekend!