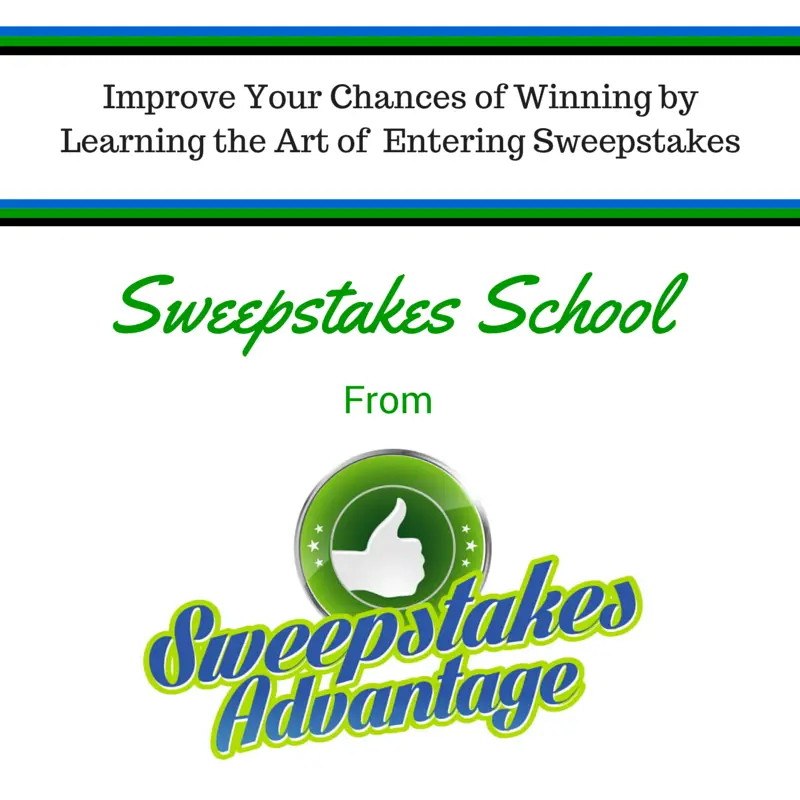 There are plenty of contests that are run by reputable, honest marketers and non-profits in the world. However, every day people lose thousands of dollars to prize scams because they just don't understand that what they are getting into is not intended to do anything but line the pockets of criminals and scammers.
Here are some signs you're dealing with a scam:
You have to pay or they ask for your back account information to "hold" a prize.
All legitimate sweepstakes don't make you pay a fee or buy something to enter or improve your chances of winning — that includes paying "taxes," "shipping and handling charges," "processing fees" or "transfer fees" to get your prize.
There's also no reason to give someone your checking account number or credit card number in response to a sweepstakes promotion or so that they can "set up transfers" or even to hold your winnings. This is an illegal practice and it is a very common scam.
The only exception to this is a skills contest where you do things like solve problems or answer questions correctly can ask you to pay. Note that these are not contests or sweepstakes that we advise entering because these contests also tend to get more difficult and expensive as you advance, leaving contestants with nothing to show for their money and effort. This sort of contest again is legal but legal basically through a loop hole.
You have to wire money
You may be told to wire money to an agent of "Lloyd's of London" or another well-known company — often it is in a foreign country — to "insure" delivery of the prize. Don't do it. Wiring money is like sending cash so that means once you send it it is gone. Once you authorize it it's gone, you can't trace it or get it back or cancel the transfer later. It's also hard to report these type of scams because it looks like you transferred money to a friend.
The same goes for sending a check or money order by overnight delivery or courier, or putting money on a prepaid debit card.  Just don't do it.
The cash a check bait and switch
They say you've won, but they are sending you a $10,000 check but need you to  wire a portion of the money back.  This is a really big scam and The check will turn out to be a fake, and you will owe the bank any money you withdrew (a.k.a. the money you wired back to them).
You're told they're from the government or another organization with a name that sounds official like an embassy
They might say they're from an agency like the Federal Trade Commission (FTC) and are informing you that you've won a federally supervised lottery or sweepstakes. If you are a blogger, they might tell you that one of the pictures that you've posted on your website is being used without the artists permission and you now owe a fee. Or they might use an official-sounding name like "the national american consumer protection agency" or the non-existent "National Sweepstakes Bureau."
Here's some clues to why these are scams: the FTC doesn't oversee sweepstakes, and no federal government agency or legitimate sweepstakes company in the world will contact you to ask for money so you can claim a prize. It's just not a legal business practice and real companies know that.
In some cases other scammers might pretend to be a company like Publishers Clearing House, Reader's Digest or Sweepstakes Advantage which run legitimate sweepstakes. They might even go as far as using their logo or have social media pages set up so they look official. There might be one difference however in the spelling of the name or the listed address of the business. This is a big clue that something is not right.
If after looking for signs of a scam, but if you're still unsure, contact the real companies to find out the truth. Trust us, the companies want to know so they can protect their fans and followers.
Your "notice" was mailed by bulk rate
It's really not very likely you've won a big prize if your notification was mailed by bulk rate. The thing is you might not notice this if you are wowed by someone telling you that you won a huge prize.
1000's of other people got the same notice, too- that's a promise. So check the postmark on the envelope or postcard. Plus you can ask yourself if you even remember entering? If not, odds are you didn't and this is just another scam to try and get your attention or money.
You have to attend a sales meeting to win
Sometimes you'll get an invite to attend and event and told that one attendee will win a fab prize like a car or a trip. If you agree to attend one of these then you're likely to endure a high-pressure sales pitch. They also might ask you for personal information or pressure you into giving out information. In fact, any pressure to "act now" before you miss out on a prize is a sign of a scam.
You get a call out of the blue, even though you're on the Do Not Call Registry
If you know you are on the do not call registry but you are getting calls, something is not right. Once you register your phone number for free at donotcall.gov, unwanted telemarketing calls should stop within 30 days. There are some companies that fall under one of the exemptions, but others should not be calling: it's illegal.
Foreign Lotteries
This is huge! Especially in the area of email scams. You get a letter that will say you've won a foreign lottery or sweepstakes. Often it will be from a big country, but sometimes a small one that you might have to look up to know where its at.
Typically, the letter will include a check that looks real and legit but this is a fake check scam like mentioned above. Sometimes a letter will arrive saying they're offering you a chance to enter a foreign lottery and this is a one time offer.
The truth is that, even if your name was entered, it's illegal to play a foreign lottery.
Text Message Prize Offers
One day you get a text message that says you've won a gift card or other free prize they are often smaller prizes but sometimes it will be for something like a new car.  When you go to the website and enter your all personal information, the screen will then also ask to have you sign up for "trial offers". These offers that little known to you leave you with recurring monthly charges.
Worse, the spammer could sell your information to identity thieves. The thieves set up fake credit cards and more in your name.
When you see a spam text offering a gift, gift card, or free service, report it to your carrier, then delete it. You can even take a screenshot of the offer to keep for your files. Remember don't reply or click on any links (even if you want to blast them and tell them how horrible they are); often, they install malware on your computer and take you to spoof sites that look real but are in business to steal your information. So don't feet the scam beast and report and delete.
Check Them Out-Always
Scammers don't obey the law because they are criminals and they don't care if they are harming others. To avoid a scam, you have to do some research sometimes. If you're not sure about a contest or promoter, try typing the company or product name into your search engine with terms like "review," "complaint" or "scam." If you get a letter by email, copy and paste the first 5 lines into your search engine and hit enter. Sometimes you'll find that 100's of people have reported and uploaded the same letters for proof that it's a scam.
You also might check it out with your state attorney general or local consumer protection office if you feel that the you cannot find enough information on your own.
Missed a Sweepstakes School Lesson? Go here to catch up!