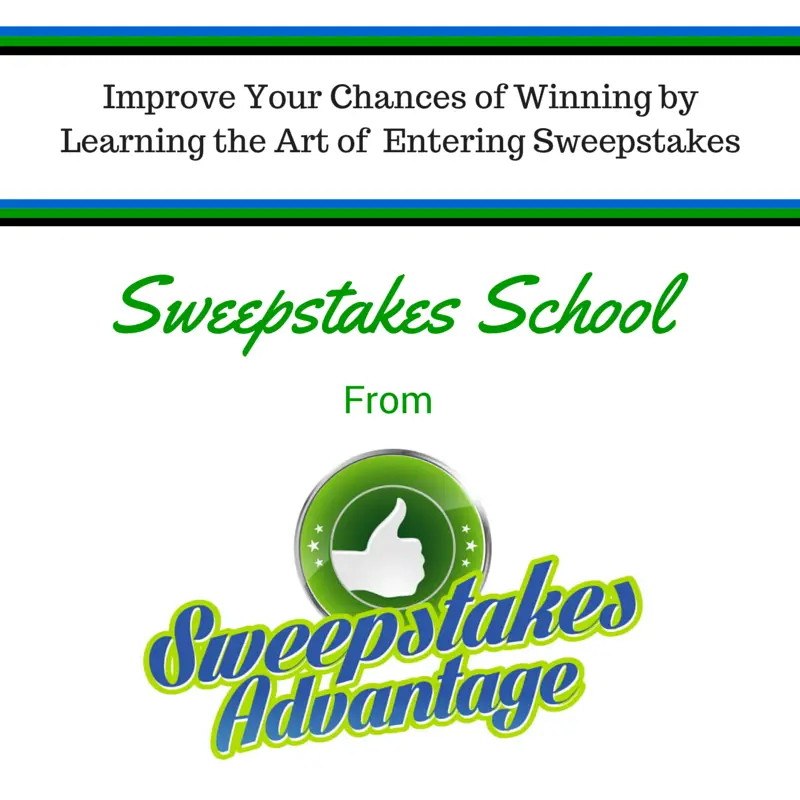 We want to help you learn how to max out your sweepstakes entires, increase your chances for winning and just generally have a great (and safe) time entering sweepstakes.  So we are sharing our free sweepstakes lessons with you!
Thanks for checking out Sweepstakes Advantages Sweepstakes School!  We hope that we help you win big!
Learn what the difference is between a sweepstakes and a contest. This information will help you know which type you want to start winning.
Learn great tips for starting off organized and focused so you can enter tons of sweepstakes
Learn the reasons why companies offer sweepstakes and free stuff.
Learn how to avoid scams and red flags to note when you are looking for sweepstakes to enter!
Lesson Coming Soon!
Learn how to use Twitter so you can enter sweepstakes for gaining bonus entries and more!
Learn how to use Facebook so you can enter sweepstakes and how to remove unwanted apps after a sweepstakes is over.
Get all the details on setting up a Pinterest profile and how to enter Pinterest Sweepstakes.
Learn how to set an Instagram account and start entering sweepstakes!
Some in depth info Regarding Taxes and the legalities of Sweepstakes.
Learn how to enter these Mobile Friendly Sweepstakes.
Bonus Lessons!
More Ways to Identify and Scams– Even more tips for avoiding sneaky scams!