Maybe you have friends or family members that regularly enter sweepstakes or maybe you just want to start entering for fun-but entering sweepstakes is a great way to win free stuff! If you are new to the sweepstakes game then you might feel overwhelmed by the process or even a little confused!
No worries, Sweepstakes School is here to help you get organized and on your way to hopefully winning big!
What information should I use?
When you enter any sweepstakes they are going to ask for at minimum a way to contact you. Others might ask personal information like how many kids you have or if you have pets.  The important thing to recognize is most of this information is gathered so that the sponsor can find out more information about who is interested in their product(s).
You need to decide what information you are comfortable sharing. Some people prefer for instance to only use a P.O. Box address and never use their home address. That's their choice.
Also recognize that certain types of contests are going to require certain things to enter.  If you are entering contests that are geared to moms-then they might ask your kids ages or even names.  Again, you decide what information you want to give out.
Get a dedicated email
One trick is to have a dedicated free email account that you use just for sweepstakes, free sample offers and even for company/product newsletters and coupon sends. This way your regular email stays spam free and you can clearly organize your communications with contest sponsors. If you use Yahoo Mail or Gmail you can also quickly search for wins.
This also makes it MUCH easier to be aware of those contest sponsors that might contact to tell you that you have won!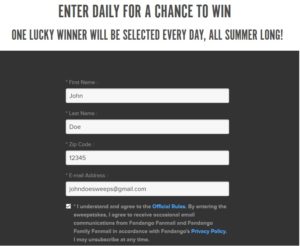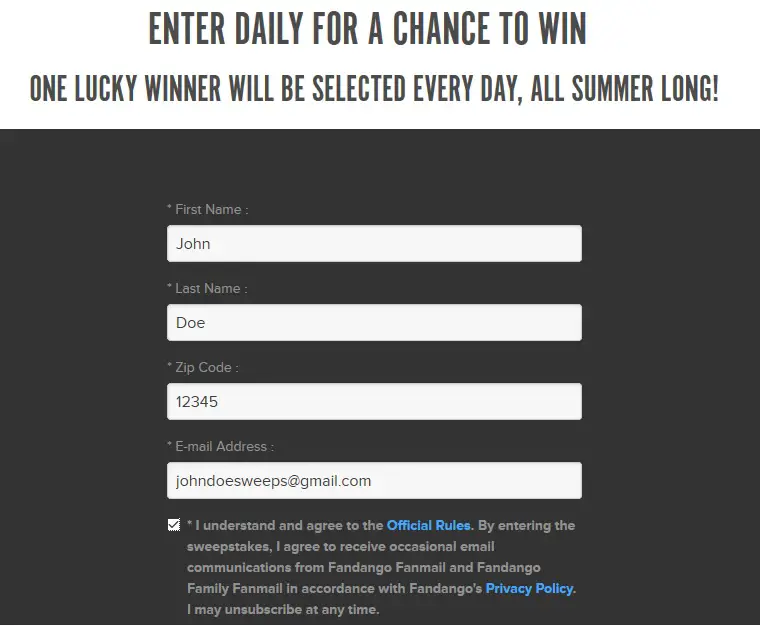 Know if the sweepstakes is legit
Anyone can host a sweepstakes but those that are considered "legit" are those that tell you how they are going to use your information and how it is stored.  If there is nothing stating how your information will be used or stored, then you might avoid entering those sweepstakes.  They could sell their entry list (which has your information) to a 3rd party or they could use the information to contact you at a later date about services and other offers.
You mainly want to know if the sweepstakes is legit. If you feel creepy about the source of the sweepstakes or you feel like something is a little off-then go with your gut and steer clear. Some may enter only sweepstakes from well known brands similar to those from print and television. It's up to you. Sweepstakes Advantage will never list anything suspicious.
Beat Sweepstakes Burn Out
It's easy to get burned out.  You have entered what feels like a gazillion sweepstakes and you've never won anything. So anyone can understand why you'd feel a tad disappointed.
Remember that when you enter it's just a chance not a promise that you will win. That's why it's so great and feels awesome when you win!  Since it's bound to happen at one point or another, here are a few tips.
Enter more contests, not less
Enter instant win games at different times of the day and night to see which times pay off
Enter contests that are creative and allow self expression
Change up your contests and enter something that you normally would not
Take a break or start entering contests on only one day of the week
No matter what you choose to do, it's always a good idea to just not give up!  The whole idea of a sweepstakes is the "luck of the draw" so just have fun with it!
Missed a Sweepstakes School Lesson? Catch up here now!