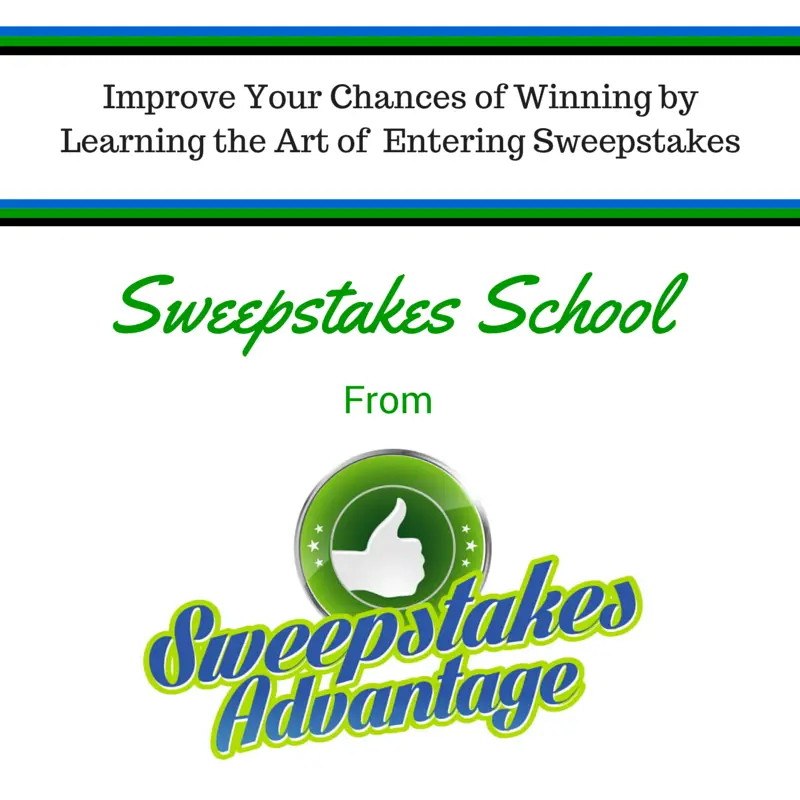 Instagram can be used to enter Instagram Sweepstakes and Contests. Instagram is a free app designed for people to share original, creative photos with their friends and followers. You take a picture or video with your mobile device, choose a filter to transform it, then share to the Instagram platform. You can also choose to share to Facebook or Twitter at the same time if you wish.
Instagram does an amazing job of making mediocre photos look magical!
If you're new to Instagram, the best place to get started is on the Instagram Help Pages, which will guide you through setting up your account and profile, the options on your home screen, taking, sharing and editing photos, and more.
About Instagram Sweepstakes and Contests
Instagram is a great platform for companies to host creative competitions. Lots of brands get Instagram promotions right and they encourage fans to create something new and really visually interesting- then ask you to share it with a hashtag or two. In other cases, some companies simply ask for a like or a comment on their photo as an entry. It's really easy to enter and there are always tons of great prizes!
How to enter an Instagram photo competition
Here's our short and simple tutorial showing how to enter Instagram competitions by uploading your own original photo.
First, carefully check all the competition details. This means you need to read the T&Cs to see if it's situation where a winner is randomly selected or if it is a judged creative contest. You also need to know how many entries you can make. Some let you enter once a day.
Write down the hashtag(s) that are required and any @ tags or mentions you need to use in your caption
Take a photo by tapping the Instagram camera icon, or navigate to your camera roll to choose an existing photo. If you know how to take a picture with your phone then you'll be set!
Edit your photo how you like by using your fingers to zoom and move around, and add optional filters
Then tap next and add a caption. You need to make sure you are tagging the company and using a competition hashtag(s) if required.
Share your photo to your Instagram feed
Tips
When you take photos, use your mobile phone camera rather than the Instagram camera and set it to square so you can see how your subject will be framed and how it will look before posting it to Instagram
Search on the competition hashtag to see the entries so far. This way you can be original and catch their eye!
Enter near the closing date so people can't copy your super genius and totally amazing idea (best tip ever!)
Use old digital photos and prints too! You can upload an image you took before starting your account! Instagram filters will make them look amazing!
When you are in the grocery store and see one of those full-size cardboard cutout advertisements, go ahead and take a picture with it. You might be able to use that picture later for your post entry.
Important: Don't set your Instagram profile to private, only your followers will see your photo post – The Sweepstakes Sponsor or administrator must be able to see or judge your post in order to be eligible!
How is the winner selected and how do they contact you if you win?
All entries will be viewed on a hashtag search and either judged according to the criteria set in the rules. Sometimes, winners are selected at random
The promoter may comment on the winner's photo and ask them to email or send a DM (Direct Message) to claim the prize so check your notifications regularly!
The promoter may send a DM (Direct Message) so look for a number in the little  'in tray' icon on the app.
See a sample List of Instagram Sweepstakes and Contests on Sweepstakes Advantage.
Sweepstakes Plus members have full access to all our Instagram Sweepstakes and Contests. Get Plus access on the right-hand navigation for this Page.
Ready to enter your first Instagram Sweeps? Missed our other lessons? Go to Sweepstakes School Now!