Sweepstakes Advantage members are excited for the weekend but before we go straight into our rest days, let's first acknowledge those who are dominating the sweepstakes score sheets. Congratulations to these SA members who are truly lucky by the end of Thursday.
Last Minute Sweepstakes Wins Before the Day Ends
Before the day ended yesterday, a couple of late posts by SA members grabbed our attention.
Good job, Missmichelle17, who got a win from the Toshiba Bracket Sweepstakes on Facebook which entitled her to a 32" HD LCD TV. It was indeed a great win because their family TV has been having some troubles. The win was very timely!
Meanwhile, Chipsok, after having a 3-month dry spell in sweepstakes, got some wins – a video camera, a t-shirt, a cap, a movie, and two $100 gift certificates. Another winner was Wwevirgo, who is interested in a trade to his $75 Google Play Gift C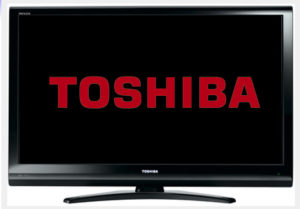 ard from the Samsung Galaxy Facebook contest. Unfortunately, our SA member does notown an Android phone.
Julychild97420 is also a winner last night, taking home a digital poster from Hershey's, a $10 gift card from State Farm, and a few from Journey to the Final Four including a $50 gift card to NCCA, a deodorant, and body wash.
Money Winning Sweepstakes Moments Today
Great gift take homes from sweepstakes are absolutely enticing.
Congratulations to Bartlettpair53, who won a $500 gift card from Time Warner, and Mroberts1010, who won a $100 prize from Oriental Trading's "Think Spring Giveaway."
Meanwhile, Bwanas and her husband are having a good week after she won a $10 gift card from Family Dollar while her husband took home $20 a few days back, also getting his $2,500 from an earlier win from Marlboro.
Bonniepearl, on the other hand, also is a sweepstakes winner of a $50 Google play credit from Samsung.Com's Galaxy of Friends Sweepstakes on Facebook.
More than Just Money from Sweepstakes
Sirtek was chosen as one of two winners from Votre Vu's March Masqu-ness Sweepstakes on Facebook, and will receive a French-crafted quartet of Royal Treatment Organic Gentle Pearls Scrub; Calm, Cool and Collected Calming Organic Cotton Masque, Nouveau Glow Bilberry Bergamot Fruit Acid Peel and Tout Le Monde Antioxidant Eye Gelée which is valued at $158.
Meanwhile, Blueaura is a first prize winner of an iPod Touch from Roller Skating Rocks, Inc.'s Roller Revolution Enlist to Win Sweepstakes. Have a wonderful Friday ahead!