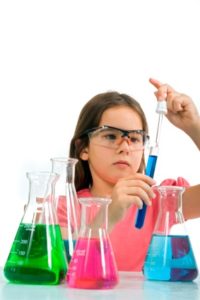 Science Sweepstakes are cool
You've got to admit this: Science is cool! It can be really fun as well. Visiting science museums is one of my favorite pastimes. If you're interested in visiting an amazing science museum, check out this science sweepstakes. There is so much to learn and so much to win! Check it out and be amazed.
With this awesome sweepstakes you could be the winner of four tickets to the Fort Worth Museum of Science and History! This kid-friendly museum is fun for all. You will be able to explore the world of Curious George and learn about math, science, and engineering along the way. Who said science couldn't be fun? You can join in the fun by entering this science sweepstakes sponsored by DFN Child magazine. All those who are 18 years of age and older and residents of the US are open to enter. This one entry sweepstakes is not running for too long though! You have until November 30, 2013 to get in your entry. So enter as soon as you can! This could be your chance to win something both fun and educational.
Winning that cash!
Sweepstakes Advantage junior member, meemop, is relishing in the glory of a awesome win! This lucky sweeper won a $100 gas card from The Quick Lane Escape Sweepstakes by Quick Lane Tire and Auto Center. Congratulations to you on your useful prize! Lalapo, another sweepstakes Advantage member, is happy to announce that they won a $500 Visa Card from Excedrin! That is a super fun win. We hope you enjoy that lovely cash prize. Congrats!
We would like to wish every single sweeper a very lucky day! You never know when it is your time to win, so how about today? Don't forget to enter this awesome science sweepstakes and have a great day!