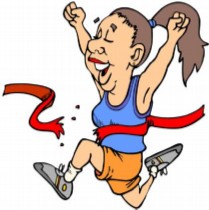 A new opened thread called never win immediately grabbed my attention yesterday. The post was from anew Sweepstakes Advantage member whose words were simple but direct to the point. Dan00, an SA member, wrote the words 'never win here' on his message.
The post gathered a variety of responses from fellow SA members who were all awed by the post. The good thing about the responses is that they were all supportive and encouraging, mostly telling Dan to keep his hopes up as a never win never really happens.
Putting the Never Win Attitude Aside
The first to respond about Dan's post was Xivyx who shared his story to inspire Dan and eliminate the never win concept that he has right now. Xivyx said she started sweeping everyday for three months and did never win at all. But she kept her hopes up and suddenly, she received an email from Hanes saying she had won four beds worth $740. This was followed by an Acer notebook which she had won two weeks later.
Xivyx's advice was simple. "Don't give up," she said, adding that some of SA members who never win for a while often get a bigger prize in the end. In other words, winning is just a matter of timing.
He Who Has Never Win is He Who Has Never Tried
When I was a kid, I had always been taught by my teacher of a very valuable lesson: He who never failed is he who never tried. I wanted to share this thought with you because I knew that some of us may not have tried enough to get that win we are longing for.
Mal1230 replied to Dan saying that he heard that in average, you will get one win out of 700 tries.  She remembers joining Sweepstakes Advantage in May, joined in a handful of sweepstakes and contests and never win at first. But because she kept trying, at the moment, she has had a total of 59 wins! She had small and medium wins but her biggest win was a trip to Greece!
Who Has Never Win in Instant Win Games
Goodguy4694 said, "When I see people saying they never win, I always wonder if they're overlooking the Instant Win Games." Goodguy has a point. Instant Win Games will have you winning small and big prizes in an instant but you really, really have to keep sweeping to get one. As they say, patience is a virtue.
So to Dan and to our SA members who has never win, keep trying! All the best of luck for you!