New Sweepstakes and Contests This Week
We have the tools, you have the time! We're talking about winning of course, and with daily new sweepstakes, we give you so many new chances to win. Today there are many brand new sweepstakes that you can enter on our new sweepstakes page. It's broken down by entry category type so you can decide quickly what your strategy is.
This may seem confusing to the newcomer, but our pros will help. Here are some tips on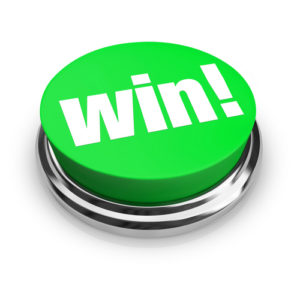 how to execute a game plan to get the maximum results:
1). Enter as many promotions as possible.
2). Save the ones you can enter multiple times to "My Sweepstakes" and return each day to enter.
3). Write down the Twitter Parties and be sure to attend them. Most importantly, RSVP if needed because there are typically several door prizes.
Formulate the Game Plan to Win
4). Find your Niche. If you don't have time for tip #1, figure out which ones you like the most and enter them. For example, you may not like Twitter Sweeps, but may be excited to enter any Facebook Sweepstakes. If this is the case, skip over the ones you do not enjoy and only spend your time doing the ones you do enjoy. While this does narrow your chances of winning, it may be more fun for you and this hobby is all about enjoyment 🙂
5). If you miss a day, go back in our expiring sweepstakes and search for the days you missed. While many people will use our categories, you can also stay on top of the latest giveaways by using 'daily sweepstakes'. As long as you enter them as mentioned in tip #1 & #4 you will not have to go back into the categories to find ones you missed. Use our SweepsCheck feature to mark them entered.
6). Have Fun! If you're not having fun, try something new. There's more than one way to win and even if you aren't keen on blogs, try them out anyways. You may find your luck lies elsewhere and you can always switch up your game plan! Instant Win Sweepstakes are a good way to get instant gratification.
Most importantly, Sweepstakes Advantage wants you to enjoy this hobby to its fullest extent and for you to win as much as possible. Feel free to leave a comment with your 'game plan' as to help others with better chances and opportunities to win the prizes we covet. Thanks for reading!
Over 1000 New Sweepstakes Added in March 2018
Hasbro Sweepstakes – I remember playing Monopoly or The Game of Life as a kid. Things have really changed now. Did you know they make Monopoly for PlayStation 4? If you love things made by Hasbro you will like our list of Hasbro related prizes. Some other known brands like Frito-lay will also give away Hasbro related prizes.
Microsoft Sweepstakes – Microsoft is known for the system you are probably typing on right now. Did you know that they are also big into gaming? Throughout the year you can find Microsft sweepstakes for prizes related to game releases. The Bing Rewards system rewards you with points for sweepstakes entries using Bing search.
Southwest Airlines Sweepstakes – They are known as the airline with heart. I can tell you that we love Southwest airlines sweepstakes. They regularly have new giveaways almost every month. Many of the ticket giveaways are combined with complete vacation sweepstakes benefits.  The only thing better than flying on Southwest is flying for free on Southwest.
Destinations for Vacation or Shopping Sweepstakes
Fingerhut Sweepstakes – If you have ever been shopping on a budget in your life you have come across Fingerhut. Fingerhut makes it easy to get the things you need for your home on easy payments you can afford. Everything from furniture to computers. They can really help you out. Fingerhut sweepstakes can also help you win cash or even trips.
Myrtle Beach Sweepstakes – Myrtle beach is a very popular vacation destination. We are actually planning a trip to South Carolina Myrtle Beach this year. There will be lots to do on the boardwalk and many hotels to choose from that are on the water. Try entering Myrtle Beach sweeps for a chance to win an amazing getaway.
Walmart Sweepstakes – We probably run into Walmart at least one time per week because some things they have are cheaper to get there. Are you on the lookout for sweepstakes advertisements when you are walking down the aisle? While shopping for groceries you may want to pay attention to sweepstakes promos in print. This may be an opportunity to win a great odds Walmart sweepstakes.  Walmart usually has new survey sweepstakes where they giveaway cash each month. Check your receipts!
Cheetos Sweepstakes – Are your fingers covered in an orange powder while reading this article? Cheetos has been a family favorite brand for years. Also, Cheetos regularly has some very cool sweepstakes promotions. At the time of writing this article, they have 2 sweepstakes. One of them has many instant win prizes. Get your cheese on.
Ready for the Trip of a Lifetime?
Travel Channel Sweepstakes – I watch Travel Channel from time to time. There are so many cool places to vacation. Some of the destination places featured on Travel Channel will cost quite a pretty penny. Luckily Travel Channel regularly has new travel sweepstakes you can enter. They currently have a vacation sweepstake with over $100K in prizes. Thank you Travel Channel sweepstakes 2018.
Nascar Sweepstakes – A few years ago I went to Daytona to watch Nascar. Unless you actually see these race cars in person you can't imagine how fast they are going. Nascar has many fans. Nascar also has many sponsored sweepstakes throughout the year. Many trips, tickets, and merchandise are available. Start your engines because SA has compiled the largest list of Nascar Sweepstakes and Contests. Plus subscribers will see an even larger list that includes Local Nascar race sweepstakes.
A Sweepstakes that Stays Crunchy in Milk
Cheerios Sweepstakes – I started eating Cheerios when I was a kid and I am still eating them. I don't have to pile on the sugar any longer because Cheerios comes in so many varieties now.  Cheerios also has many varieties of giveaways. Currently, they are giving away a Trip to the taping of the Ellen show and many instant win prizes. See our Cheerios Sweepstakes link for the full and current list.
Frito-Lay Sweepstakes and Games – If we start to make you hungry talking about Frito-Lay we apologize. We know Frito-Lay as the makers of Cheetos, Doritos, Lays, Cracker Jacks, and Tostitos. Did you also know that they often have instant win sweepstakes games and other sweepstakes where you can win their products and other fun stuff? Frito-Lay Sweepstakes and Games are fun to play and their products are really tasty.
Coca-Cola Sweepstakes – In the world of sweepstakes there is one giant soft drink sponsor which goes by the name of Coca-Cola. Do you need any proof that they are the giant prize sponsor we claim? There are currently 57 Coca-Cola related sweeps listed on SA. Some of them are locals. Make sure to upgrade to Sweepstakes Plus to view the whole list. For soft drink related prizes. Coke is it.
Valvoline Sweepstakes – Checking your oil is very important to your car or truck. Checking your email is also very important to claim prizes.  Many of our members love Valvoline because they regularly have giveaways and instant wins. We have 2 big Valvoline sweepstakes running each with many prize winners.
This Brand of Sweepstakes has Many Hats
Yamaha Sweepstakes – Whether you are listening to or playing music you may know of Yamaha. You may also know of them if you are going plow through the dirt in a dirt bike or other off-road vehicle. The really cool thing is that Yamaha is great at also giving away great prizes. Where else can you win a Trombone or a Motorcycle all from the same brand? If a full-blown motorcycle is a little bit too much adrenaline for you maybe a Yamaha scooter will do.
Hallmark Sweepstakes – Do you watch Hallmark Channel during the holidays for those feel-good Christmas movies? Hallmark actually has sponsored giveaways all year long. They are currently giving away a check for $10,000 cash. I think you might love Hallmark if you won that big check.
Macy's Sweepstakes – You might be asking yourself, how does Macy's have many hats? Just think about it. Macy's sells many hats does it not? Other than hats Macys Sweepstakes is a frequent listing on SA. They currently have a Wedding Registry sweepstakes with $12K in prizes. You can also take part in their Product Review for chances to win a $1000 Macy's Gift card. That's a lot of Hats!
Discovery Channel Sweepstakes – This is probably one of my family's favorite channels to watch on Cable. Discovery is a really great channel to learn about stuff. My personal favorites are Gold Rush and Shark week. Both of these normally have sweepstakes and giveaways each season. The Gold Rush show gave away gold mining kits last year.  I think Gold and sweepstakes go together pretty well. No matter what time of the year there is usually a Discovery Channel sweepstakes running.
Big Money Sweepstakes
Good Housekeeping Sweepstakes – Promotions with large prizes are always a favorite on SA. Imagine everything you could accomplish winning a big cash prize. Good Housekeeping has been around for many years. They have many readers that are looking to keep up with the latest home trends. They just launched a new promotion to win a check for $100K. Imagine the shopping spree you could go on with that amount of cash!