New Sweepstakes and Contests This Week
We have the tools, you have the time! We're talking about winning of course, and with daily new sweepstakes, we give you so many new chances to win. Today there are many brand new sweepstakes that you can enter on our new sweepstakes page. It's broken down by entry category type so you can decide quickly what your strategy is.
This may seem confusing to the newcomer, but our pros will help. Here are some tips on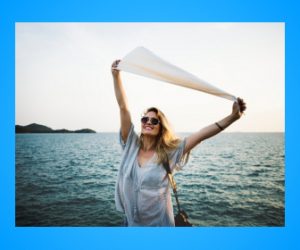 how to execute a game plan to get the maximum results:
1). Enter as many promotions as possible.
2). Save the ones you can enter multiple times to "My Sweepstakes" and return each day to enter.
3). Write down the Twitter Parties and be sure to attend them. Most importantly, RSVP if needed because there are typically several door prizes.
4). Find your Niche. If you don't have time for tip #1, figure out which ones you like the most and enter them. For example, you may not like Twitter Sweeps, but may be excited to enter any Facebook Sweepstakes. If this is the case, skip over the ones you do not enjoy and only spend your time doing the ones you do enjoy. While this does narrow your chances of winning, it may be more fun for you and this hobby is all about enjoyment 🙂
5). If you miss a day, go back in our expiring sweepstakes and search for the days you missed. While many people will use our categories, you can also stay on top of the latest giveaways by using 'daily sweepstakes'. As long as you enter them as mentioned in tip #1 & #4 you will not have to go back into the categories to find ones you missed. Use our SweepsCheck feature to mark them entered.
6). Have Fun! If you're not having fun, try something new. There's more than one way to win and even if you aren't keen on blogs, try them out anyways. You may find your luck lies elsewhere and you can always switch up your game plan! Instant Win Sweepstakes are a good way to get instant gratification.
Most importantly, Sweepstakes Advantage wants you to enjoy this hobby to its fullest extent and for you to win as much as possible. Feel free to leave a comment with your 'game plan' as to help others with better chances and opportunities to win the prizes we covet. Thanks for reading!
Over 1000 New Sweepstakes Added in September 2017
ChancetoWinaFord The 2017 Ford Vehicle Sweepstakes
ONE (1) GRAND PRIZE: Winner's choice of any 2017 or 2018 Ford model vehicle (excluding commercial vehicles) whose MSRP does not exceed $30,000; however, if Ford model is selected with an MSRP of less than $30,000, the winner will NOT receive the difference in prize value. The maximum Approximate Retail Value ("ARV") of the prize is $30,000.
Restrictions: 18+ US, DC Limit: 1 Per Person Added: 09-26-2017 Expires: 12-15-2017 11:59 PM EST
Macy's Customer Product Review Sweepstakes
Enter to win Winner will receive a $1,000 Macy's Gift Card. Retail value of prize is: $1,000. Gift Card terms and conditions apply.
Restrictions: 18+ US Limit: 1 Per Person Added: 09-26-2017 Expires: 12-15-2017 11:59 PM EST
Ulta A Gorgeous Way To Give Sweepstakes
Enter to win (4 prize winners) Each Grand Prize winner will receive one (1) ULTA gift bag. Gift bag will
include a variety of beauty products determined by Sponsor in its sole discretion. Approximate Retail Value: $599.
Restrictions: 18+ US Limit: 1 Per Person / Per Day Added: 09-27-2017 Expires: 10-31-2017 11:59 PM EST
Amazon Prime Photos Giveaway
A chance to win from the following Amazon.com Gift Card values:
One (1) grand prize winner – $500 gift card
Five (5) runner-ups – $100 gift card each
Restrictions: 18+ US Limit: Limit one Twitter-based entry per person per day. Limit one entry per person of all other entry methods throughout the entire entry period. Added: 09-26-2017
Expires: 10-21-2017 11:59 PM EST
Fingerhut 2017 Nashville Travel Sweepstakes
Enter to win A five (5) day, four (4) night trip for winner and one (1) guest to Nashville, Tennessee. Grand Prize includes round-trip coach class air transportation to Nashville, Tennessee from the major airport nearest winner's home, four (4) night deluxe hotel accommodations at Gaylord Opryland or similar [based on double occupancy and availability], use of five (5) day mid-size car rental, Nashville Music Attraction Pass, and select travel agent services. ARV: $5,000. In lieu of the Grand Prize trip, the winner may elect to receive a cash prize in the form of a check for $5,000. Get a FREE Hat and Glove Set with any Outerwear purchase! Offer valid on Outerwear for Men, Women, and Kids!
Restrictions: 18+ US Limit: 1 Per Person / Per Day Added: 08-08-2017 Expires: 10-31-2017 11:59 PM EST
First Alert Store's Home Safety Escape Plan Awareness Home Sweepstakes
Enter to win 1st Prize – Home Fire Safety Premium Value Pack (Value $544.95)
2nd Prize – Home Fire Safety Value Pack (Value $299.95)
3rd Prize – Home Fire Escape Value Pack (Value $94.95)
Restrictions: 18+ US Limit: 1 Per Person / Per Day Added: 08-19-2017 Expires: 01-31-2018 11:59 PM EST
William Henry $3,000 Men's Jewelry Sweepstakes
Enter to win (1 of 4) $3,000 in Williams Henry jewelry for men.
Restrictions: 13+ US Limit: 1 Per Person Added: 02-01-2017 Expires: 12-31-2017 11:59 PM EST
Hot Wheels Honda Sweepstakes
Enter to win one (1) 2017 Honda Civic Coupe LX CVT without Honda Sensing (the "Prize Vehicle") will be awarded to the grand prize winner ("Grand Prize Winner"). The Manufacturer's Suggested Retail Price ("MSRP") of the Grand Prize is $20,825 ("Car" or "Prize"). The actual market value is subject to market conditions, which can fluctuate, and any difference between actual market value and MSRP will not be awarded.
Restrictions: 18+ US Limit: 1 Per Person / Per Day Added: 09-19-2017 Expires: 11-18-2017 11:59 PM EST
VSP's Vision Savvy Sweepstakes and Instant Win Sweepstakes
Enter to win One (1) Grand Prize – A $4,500 Travel Voucher and a $500.00 Visa Gift Card. ARV: $5,000.00. Voucher and gift card is subject to the terms, conditions, and restrictions as printed on the voucher and gift card. All travel arrangements must be made through the Sponsor-specified travel agency designated at the time of awarding the Grand Prize. One thousand six hundred (1,600) Instant Win Prizes consisting of 100 Sunglasses ARV: $100.00 each; and 1,500 Lens Cloths ARV: $0.50 each. VSP makes it easy to save money, care for the health of your eyes, and look good – all at the same time. And, your satisfaction is backed by a 100% satisfaction guarantee.
Restrictions: 18+ US Limit: 1 Per Person / Per Day Added: 09-20-2017 Expires: 11-30-2017 11:59 PM EST
Vistana The Ultimate Maui Vacation Sweepstakes
Enter to win One (1) Vacation Certificate on behalf of Sponsor. Vacation Certificate is redeemable for five (5) nights and six (6) days at the Westin Nanea Ocean Villas (Maui, Hawaii) in a one (1) one-bedroom accommodation that sleeps up to 4 people. Prizewinners are not guaranteed a particular resort location, unit type or view. Fulfillment of your request is based on availability. The certificate must be used by December 31, 2018. Approximate retail value: $1,250.
Two (2) round trip, coach tickets on Hawaiian Airlines from any of their U.S. gateway cities. Tickets will be acquired through the redemption of up to 120,000 Coach Saver Hawaiian Miles by the Sponsor. Some restrictions apply. Hawaiian Airlines tickets must be consumed by December 31, 2018. Full HawaiianMiles Terms & Conditions Apply. Approximate retail value: $1,470.
Six (6) Day AVIS Car Rental This offer entitles the bearer to one day's daily time and mileage charges, on an Economy (Group A) through full-size four-door (Group E) car. A redemption fee may apply. Fuel charges are extra. In the U.S., taxes, concession recovery fees, vehicle license recovery fee, and customer facility charges may apply and are extra. Optional products such as LDW, etc., are extra. Offer valid at participating Avis locations on Maui. Offer subject to vehicle availability at the time of reservation and may not be available on some rates at some times, including some online rates at Avis.com. An advanced reservation is required by calling 800-695-2847. May not be used in conjunction with any other coupon, promotion or offer. Avis reserves the right to alter terms and conditions and use of certificates. Certificates must be surrendered at the time of rental, up to seven certificates per rental. Certificates cannot be applied to completed rentals. Holidays and other blackout periods may apply. Days off coupons presented/entered during reservation are calculated at the time of reservation. Renter must meet Avis age, driver and credit requirements. Minimum age may vary by location. An additional daily surcharge may apply for renters under 25 years old. Approximate retail value: $400.
Hawaiian Culture Experience Package – Certificate(s) must be picked up within 24 hours of arrival at the Concierge Desk in the lobby of the resort. Your personal concierge will assist you with booking all reservations including admission for two (2) to The Wailele Polynesian Luau. Reservations must be made with Westin Nanea Ocean Villas Resort Concierge Team within 24 hours of arrival. Based on availability, the luau may be substituted with an alternate luau of equal value. The certificate is not redeemable for cash and is nontransferable. Approximate retail value is $240.
Outrigger Canoe Ride – Reservations are for a maximum of two guests. Includes gear and 30-minute instruction. Dates and hours of activity vary depending on the season. Certificate not redeemable for cash and is not transferable. Approximate retail value is $170.
Total Hawaiian Culture Experience Package is $410.
Sponsor will pay U.S. Federal taxes on behalf of the winner based on the approximate retail value of the prize. Total retail value of the Grand Prize is $4,902, consisting of the prizes awarded ($3,530) and the US Federal Tax to be paid by Sponsor in the amount of $1,373. Any additional taxes on the prize, if applicable, are the sole responsibility of the prizewinner.
Restrictions: 21+ US, Canada Limit: 1 Per Person Added: 05-10-2017 Expires: 12-31-2017 11:59 PM EST
AARP Daily Discovery Giveaway
Enter to win Sweepstakes Prizes: NINE (9) GRAND PRIZES (One (1) awarded per Entry Period): A $1,000 check. Approximate Retail Value ("ARV"): $1,000. Odds of winning a Sweepstakes prize depend on the number of eligible entries received during the applicable Entry Period. Limit: One (1) Sweepstakes prize per person.
Instant Win Game Prizes: TEN (10) FIRST PRIZES: A $25 Visa® Prepaid Reward. Card is issued by The Bancorp Bank, Member FDIC, pursuant to a license from Visa U.S.A. Inc. Terms and conditions apply. ARV: $25. Odds of winning an Instant Win Game prize depend on the number of Instant Win prizes available divided by the number of eligible Instant Win Game plays. Limit: One (1) Instant Win Game prize per person.
Restrictions: 45+ US Limit: 1 Per Person / Per Day Added: 10-04-2017 Expires: 11-30-2017 11:59 PM
Popoverapp.com Friendsgiving Giveaway
To enter, generate unique links to send to your family and friends that you would like to refer Sponsor to. As more and more of your referred Contacts sign-up for the Sponsor's services, you stand to win more exciting Rewards. In order to constitute a valid referral, your Contacts must: 1) sign up for the Sponsor's services during the Contest Period; 2) use a valid email address to sign up, and 3) not already have an account with the Sponsor. Each valid referral will be marked as an Entry in the Contest. Grand Prize (1): $500 Gift Certificate to Whole Foods or Runner-Up (5): A dozen Piecups delivered to you. Plus, for each friend who also signs up for Popover, you'll earn an extra shot at winning. Cell Phone App.
Restrictions: 18+ US, 19 in Nebraska and Alabama and 21 in Mississippi
Limit: There is no limit to the number of referrals you may make per day for the duration of the Contest Period. Added: 10-17-2017 Expires: 10-23-2017 12:00 AM PST