Travel Made Possible With Sweepstakes
There is nothing like winning an all expense-paid trip the destination you only used to dream about. But in sweepstakes, there are a lot in stake – including trips to the country's most wonderful places!
Travel Time from Travel Sweepstakes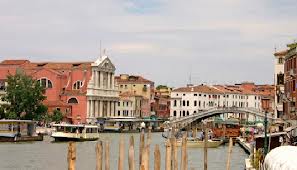 Everyone would love a chance to enter travel sweepstakes for a free trip and be all ecstatic if they would win. A couple of our SA members were very fortunate this week to get great trip wins to start their year right. Congratulations to the lucky ones who are riding a plane in no time!
Our senior member, Pszychojoe, won the grand prize from the "Seat with Skeet" contest that includes a fishing trip with Skeet Reese, accommodations for a one night stay, plus a day of meals, all worth $3,500. Our SA member doubts the amount of this prize because it is too high and because of the limited knowledge in fishing is thinking twice of going and even paying taxes for the trip. Another setback is that it would be in a lake in an undisclosed location. Some of the other members are voicing out their opinions but seem confused too. Hopefully Pszychojoe gets to make a decision soon and considers the advice of others.
Meanwhile, Emboot, joined the Mendocino County Lovers' Sweepstakes and was able to win for a trip, shopping spree and spa package as a grand prize. She and her husband are very happy and excited to have won this. The couple is thinking of when to avail of this and might go during the weekend of their anniversary as a honeymoon getaway. This is the biggest win of Emboot so far, so we send out huge congratulations to her!
On the other hand, Wendypuddy got the Ultimate Wine and Food Getaway after nearly a year of not winning anything. The trip would get our SA member to Miami Beach and enjoy the Food and Wine Festival.
Get the Money Rolling with Sweepstakes
SA members love winning some extra cash that can definitely help them out through any time of the year.
Our junior member, Mollysbally, is about to win big bucks with the potential win from the "It's a Wonderful Lifetime Sweepstakes" for a possible prize of a $1,000 in the form of a check plus a "12 Days of Christmas" DVD set.
Mcalbreeze won from a Twitter contest, the #ExpediaChat Twitter chat. Our SA member won a coupon code worth $500 to get to purchase a hotel or package on Expedia.com.
Meanwhile, Suzyq_w got a winning email from Woman's World for a possible $100 GC win to Dllrainwear.com. Not a really big win but definitely something Suzyq_w could use.
More Great Prizes from Contests and Sweepstakes
The next couple of winners got some prizes they could really use.
Sweepstakes plus member, Carmac22, was able to join a Facebook contest to win a Fendi Bauletto Bag. Our SA member was able to return the affidavit for the Fendi Bauletto C Crossbody Bag in Tabacco and Green worth $1,335.
Junior member Plumber3 was able to win from Woman's Day and got a winning email saying our SA member won a Lenovo laptop valued at $699.
Vs2424 got a win from the Totsy Facebook and got a Zooper stroller. This couldn't come at a greater time because our SA members' baby is already due in a few months. This is such a great win!
Hartno1 entered the "My Big Fat Mouth of the BIC Flex4 "Real Guy Did Whaaatt?" Contest" and had the winning story to get the grand prize for the second week of their contest. The grand prize won from the sweepstakes would be a 12-month subscription to baconfreak.com Bacon of the Month Club.
Lamusing woke up pretty great with the two wins received. The whole package is worth $262 that includes a $25 Mimi's Cafe gift certificate plus a gift basket of Mary Kay make-up and skin care products.
On the other hand, senior member Highclass1 has finally won the shoes from the Footlocker sweepstakes. Our SA member has wanted to win this for years now and finally it came. Also, another win was in store for Highclass1, a pacifier from Nubs.
Meanwhile, two of our SA members joined a Facebook sweepstakes to get a win worth $120. Both Cakyjo and Ves911 won a CellCeuticals Skin Treatment System 60-Day Kit.
Our sweepstakes plus members Jlhooker888 and Wesandpattihoward on the other hand are winners from the Mini Resolutions sweepstakes and were able to get a coupon to get a Mini Concrete Mixer from Culvers. Two of them are completely thrilled with this win!
There are two more who won special items that certainly gave them a boost in entering sweepstakes. Our junior member 4palmer won a gas powered pressure washer from Truefuel via their New Year, New Gear Sweepstakes, while Angie1485, senior member, won a pair of Blue Pierce earrings placed in a pretty designer box from a recent sweepstakes she joined.
Congratulations to all the winners! All your hard work and perseverance paid off and we hope you continue using Sweepstakes Advantage to find more of the prizes you wish to win and sweepstakes you want to join!