Walmart Sweepstakes
Your favorite supermarket has so much in store for you this week. Catch the latest Walmart sweepstakes only here on your favorite online sweepstakes directory. Good luck!
Walmart Sweepstakes for SA Members
Walmart has so much to offer and here's what they have up for grabs! In the Daily Sweepstakes category, you could check out "Mattel® Monster High™ Sweepstakes" from Walmart.Com and be the grand prize winner for a trip for 2 to Los Angeles and El Segundo, CA and get to visit the Mattel Headquarters for a day, which includes airfare, a 3-night stay accommodation, land transportation, a $1,500 check, plus a tour and participation in designing a Sponsor-selected Monster High™ t-shirt, which is all valued at $4,900. If you are interested, make sure you get your entries in because this will last only until the 18th of April.
Meanwhile, WalmartGameCenter has the "T-Mobile / Tomb Raider Sweepstakes" wherein one grand prize package will be given to the winner. The prize pack comes with a trip to Oahu, Hawaii for two with airfare, 2-night accommodations, a Hawaiian Helicopter Adventure Tour, a Special Edition Tomb Raider Themed Xbox 360 and a Tomb Raider video game for the Xbox 360, a T-Mobile Monthly4G smartphone with a plan service, and a MOGA™ Mobile Gaming System. The total of the grand prize is about $3,050 and other winners, first prize winners, will each get a Tomb Raider/T-Mobile First Prize Packages of a Tomb Raider Themed Xbox 360 console, Tomb Raider video game, and a T-Mobile Monthly4G smartphone with a plan service, totaled to $350. Be one of the lucky winners and get your entries in before the end of March.
If you are into twitter, join WalmartGreen's "#WinItWednesday Twitter Contests" and get a chance to be their monthly winner of a $100 Walmart gift card. This will end by the end on the 31st of December.
A Pinterest sweepstakes you can join is the "Walmart Room Refresh Pin to Win Sweepstakes" from BHGLiveBetter, giving away to four lucky winners a $ 1,000 Walmart gift card. Enter as soon as you can before it ends on the 23rd of June.
Don't Miss Out on These Walmart Sweepstakes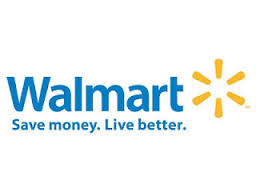 If GC's give you joy and Walmart is the place you want to spend it on, go through the following walmart sweepstakes to find the right prize for you.
"1000-vouchers.com Sweepstakes" is giving away two $1,000 vouchers for Cash, Best Buy, Gas or Walmart. This is a One Entry sweepstakes though, and will end on the 31st of December.
HP has the "Wake Up Your Walls Sweepstakes" wherein first prize winners will get a $250 GC to either Walmart or Meijer to be used to "wake up your walls", while the big winner will get a Photo Wall Makeover that includes décor provided by a designer for a total value of $1,000. This is a Daily Sweepstakes and will last until the 30th of April.
Zyrtec's "Team Behind the Team Sweepstakes" will be giving away 17 weekly prizes $200 Walmart gift cards, which will end on the 30th of June. Hershey's "Reese's Baking Bracket Sweepstakes" will give away 20 Daily prizes until the 30th of March of $100 Walmart Gift Cards. RandomNotions' Walmart Gift Card Contest has a $75 Walmart GC up for grabs until the 30th of April, while 3 winners could have a chance for a $50 Walmart Gift Card from "Selena Thinking Out Loud With Purpose" sweepstakes.
There are also opportunities to win $25 Walmart GC's from the "Relaxing Moments Sweepstakes" from BigelowTea as their second prize win, the "Walmart Gift Card Giveaway" from the Blog Category, and the "Walmart GC Sweepstakes" from Best Circumstance, as a Daily Category Sweepstakes.
Twenty dollar GC's will also be awarded to those who win from Two Classy Chics' "VeggieTales Easter Basket Giveaway" and Money Savvy Michelle's "Wholly Guacamole Prize Pack Giveaway", both in the Blog Category.
SA Members Win Big on Walmart Sweepstakes and More
We have big winners this week like our SA members' first trip win but will probably not go. Football0017 won the grand prize for a trip to with airfare to either San Francisco, Sacramento or Oakland airports with accommodations at the Napa River Inn, Special Winner Gift Bags, transportation to and from Live In The Vineyard events, passes to a welcome cocktail reception and wine tasting at the Westin Verasa Napa, passes to all Live In the Vineyard concerts, and a private tour and passport tasting at Sutter Home Winery with New Kids on the Block worth $3,000. Unfortunately, even if it really is an awesome win, our SA member and family is moving that weekend and the dates are set. Even so, the win is still a win!
Meanwhile, another member, Rimanda, won the grand prize for the MGD Las Vegas VIP Weekend award from the MillerCoors sweepstakes.
Another lucky and very fortunate member is Nicbran who won from a Twitter contest a private movie screening for The Sapphires with 20 other friends even before it comes out.
Auroranightowl was a winner from Geeks.com giveaway from Fatwallet wherein our SA member won a Toshiba Tablet and Wireless Home Media Bundle that's worth $1,000. That's an awesome win to keep the faith.
Etheldaylily got her check for $1,000 from Ace Hardware then also already booked a trip to Las Vegas in the Arden Cirque de Soleil sweepstakes that also comes with a $1,000 check then other GC's like $500 to Kmart, $50 from Pepsi and a $25 Dollar General GC.
Also, +kmillheim609, won a $500 Winn Dixie card for free groceries!