How to win sweepstakes online: Your ultimate guide to becoming a professional sweeper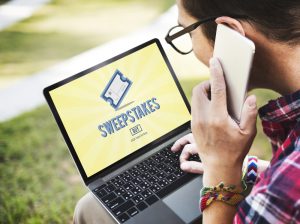 Knowing how to win sweepstakes can be challenging. If you think that all people divide into lucky and unlucky, you're in for a rude awakening. We all have the same amount of luck. It is how we see things and how we deal with ups and downs in our lives that determine whether we consider ourselves lucky or not. We've all heard the saying: "No pain, no gain." The more effort you put in, the higher are the chances to get the gold. If you want to become a successful sweeper, you have to make your own luck, and we will tell you how to do just that!
20+ tips for winning online sweepstakes
The Internet is full of amazing stories how someone entered a sweepstake and won a luxurious shopping spree, the latest iPhone or a trip to the Caribbean. But not a lot of people know what stands behind that "easy" sweep, which is why a lot of beginners get discouraged very fast and quit their hobby right before their own great prize comes along. Want to know how to win sweepstakes? Here are expert tips from some of the online champions.
Find as many sweepstakes to enter as you can
To win a contest, you have to take part in it first. Take any opportunity to participate. Subscribe to major companies that frequently hold sweepstakes on social media. Sweepstakes Advantage is your #1 tool for winning online contests as it keeps track of all of the active sweepstakes and reminds you about the impending deadlines. It is easy to browse the directory and select the types of contests you would like to enter. Sweeps Advantage also seeks out and blocks scams.
Choose your battles wisely
If you have to purchase something, pay an entry fee, download anything or complete an endless survey for a chance to win, it is either a scam or simply not worth the effort. Most sweepstakes sponsors are likely to sell your contact information for advertisement purposes. So before entering the contest, consider whether the prize is good enough to suffer through a lifetime of receiving spam mail. It is always worth a shot when a large sum of money is at stake. However, small prizes mean fewer entries and more chances to win. The rule of thumb is to never enter a sweepstake if the prize doesn't sound appealing to you or you can't sell it fast for a good price.
Safety comes first
Let's face it: nobody likes to read the fine print. Nonetheless, there usually hides the most important information. Particularly, on the company's privacy policy. If you don't want strangers using your personal information, we recommend studying it very carefully.
The Odds are Important to Winning
Calculate your odds
The more entries sponsors get, the less are your chances to win. The number of entries for online sweepstakes is usually ridiculously big which means that figuring out the exact odds is practically impossible. However, there are a few factors to keep in mind:
the size of the prize
the pool of potential sweepers
the duration of the contest
The bigger are these numbers, the more entries the sweepstake will gather. Note, that if the contest gives away more than one prize, your odds will be higher.
Play by the rules
Sure, there may be millions of entries, but how many of them are eligible? Read the rules very carefully and strictly follow all of the instructions increasing your chances to win. You'll be surprised by how many entries are disqualified simply because they don't fit the requirements. The most important tip for how to win sweepstakes: beat the deadline!
Sometimes Research is Needed for Knowing How to Win Sweepstakes
Do your homework
Sometimes you need to answer a trivia question to win the prize. Don't leave it to dumb luck! Check your answers before submitting them and make sure your spelling is correct.
Maximize your odds
If the rules allow, enter more than once. Each additional entry increases your chances. But don't go overboard, because then you will get disqualified. Some sweepstakes allow one entry per day, others are less restricted.
Get a separate email
We have already mentioned that sweepstakes often come with unpleasant surprises such as spam mail. You can never completely avoid it but if you get a separate email for your entries, you won't have to compromise your regular email address and will be able to keep spam under control.
Use Help and Learn How to Win
Professional sweepers don't bother typing the same entry information over and over again. They use specialized programs like Roboform and Texter to do it for them. Speed up your entries and prevent carpal tunnel syndrome! However, some sweepstakes' rules ban using these programs.
10.Schedule your hobby
Sweeping from time to time when you have nothing better left to do is unlikely to give any fruitful results. We recommend setting a clear goal for yourself. It can be the number of entries you want to make daily or the amount of time you can dedicate to it. Whichever way you choose to organize yourself – stick to it.
Enter as Often as You Can
11.Speed up
The less time you spend on one entry, the more you can make, and the better are your odds to win. Read the rules carefully but try not to waste too much time on one entry. Register at Sweepstakes Advantage and streamline your routine!
12.Get your priorities straight
When it comes to sweeping, there is just one basic law: there are always more contests than you can possibly enter. No matter how hard you try to participate everywhere, more and more sweepstakes pop up every minute. So don't waste your time trying to keep up. Pick out the most interesting ones and focus on them.
13.Stay motivated
Don't set your heart on one particular sweepstake, because if you lose, you'll get disappointed and discouraged. Remember: there is always another contest that you can enter! The best thing you can do is to send an entry and forget about it. This way, in case you win, you will get a pleasant surprise. And if you don't, you won't even notice. Also, keep a record of all the prizes you won – it will get your spirits high when you hit a dry spell.
14.Stay in touch
Another great tip for how to win sweepstakes online is making sure the email you enter is valid and current. Don't forget to check your mail regularly not to miss your big win. Make sure sponsors can get in touch with you easily, or someone else will claim your prize.
Stay Motivated and Connect with Your Sweeping Friends
15.Draw inspiration from others
It is hard to cheer when somebody else wins. But it's all about the perspective. If someone won, it means you can do it too! Just remind yourself of that whenever you feel the urge to give up sweeping.
16.Join the community
When your friends and family have no idea what a sweepstake is or why you bother entering, you lack much-needed support to stay on track. If you have no like-minded people in your circle, just join an online community! You can always learn how to win sweepstakes using tips from other fellow sweepers. Post your wins on Sweepstakes Advantage and cheer for other fellow sweepers.
17.Get patient
The worst thing you can do is to expect that you will win after the first try. There are some exceptions to the rule, but the general truth is that it never happens. It can take months to win or even up to a year. The only way to speed things up is to enter even more sweepstakes. Trust us, your patience will pay off.
18.Don't rely on sweeping
Sure, you might feel lucky now, but your winning streak may end anytime. So it is not a good idea to quit your job and turn sweeping into a legitimate career. Never rely on online contests to be your only source of income.
19.Use referrals
A lot of sweepstakes allow you to enter more than once if you share information about the giveaway with your friends and family. It is a great way to multiply your entries and increase your chances to win.
Stay Safe and Away from Scams
20.Detect scams
Scams tend to offer the most alluring prizes. This is how they attract a lot of people. Don't be the one falling into their sneaky trap! Here are some signs you are dealing with a sweepstake scam:
You are asked to pay or wire money to receive the prize.
You get a win notification from a free email account.
Sponsors inform you that you have won a contest you don't remember entering.
You are asked to give your credit card info.
You have received a letter from a sponsor with a lot of typos.
21.Be considerate
Companies use sweepstakes as a powerful marketing tool to attract attention to their product. The more giveaways they organize, the less money they invest in annoying TV commercials and magazine ads. So be considerate and grateful – review what companies have to offer at least from time to time. You never know what will come in handy.
22.Have fun
Don't let sweeping become a tiresome chore rather than a delightful hobby. Each sweepstake is an amazing opportunity to win free goods, learn a thing or two, and meet new people. So never stop enjoying yourself!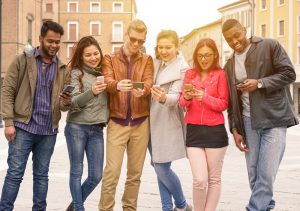 5 sweepstakes winners' tips on how to attract luck
Follow this advice and watch your luck turn around:
Think positively: Mute the little voice in your head saying you will never win. A negative attitude will never get you anywhere. Be your own cheerleader!
Visualize your success: Picture yourself winning a sweepstake. If you can see yourself holding the prize – you're already halfway there! Now all you have to do is work towards your goal.
Use positive affirmations: Start every morning by standing in front of the mirror and saying nice things to yourself like: "I am lucky, winner, successful, smart and happy."
Find your lucky charm: It can be anything – from polka dot socks to a ladybug necklace. Some would say it is just a silly superstition but, hey, it doesn't do you any harm to try.
Clean your karma: Hindu philosophy claims: "What goes around, comes around." The more good vibes you send into the world, the more you will get in return.
Good luck!
Luck is great but you need some sweepstakes. Read this article about How to Find Sweepstakes and Contests. There is one last advice we would like to give you: play for the sake of the game. Don't let a greedy obsession with freebies stand in the way of having fun. We hope that our tips for winning sweepstakes were helpful to you and made your sweeping experience more fruitful and enjoyable!