Sweepstakes Jackpots Just Keep Coming
How is your week so far? For many of our Sweepstakes Advantage member, the week is getting even more exciting as they take home the prices they have always wished for but didn't think would get. There are cash prizes, trip giveaways, get in shape sweepstakes, gadgets, books and gift cards. We even have someone winning a jackpot prize! What could that grand prize be? Read on to find out more about the winning sweepers.
Much Awaited Jackpot from Sweepstakes
Hitting the jackpot in sweepstakes can sometimes be difficult because of the growing number in contests you can join but a little patience and perseverance is the key. With hundreds of new sweepstakes you are still sure to find a few you will join to get the prizes you want.
Gramhebert, member since 2006, joined a sweepstakes to get a chance to win a wonderful set of luggage and luckily won. The win was for a Brics 4-piece leather luggage which looks fabulous and with an extravagant price tag, worth $2,000. It was also cleared to our SA member that there were already 3 others who won this price but apparently did not reply, so Gramhebert was named the winner!
Meanwhile, junior member, Karristeed, is thrilled to have won a huge prize a few days ago. Our SA member was grateful to have checked her spam folder because she couldn't be contacted through her phone as it is being replaced at the moment. The notification read that her entry in a certain sweepstakes to a trip to Mexico City to watch the Killers in concert up for grabs was picked the winner! The mechanics would have Karristeed check her availability and tickets and that would allow flexibility in booking, so she should get back to them soon. Our SA member is really excited with this win and plans to get their passports fixed and send back forms to get the win moving. Apart from this big win, she also won some breakfast biscuits. Karristeed is thankful for the things she finds on Sweepstakes Advantage and the wins she gets from these!
On the other hand, sweepstakes plus member, Jlhooker888 just won an iPad Mini giveaway from the Language Stars contest. She will immediately send her address to be able to have the win shipped quicker. Awesome win Jlhooker888!
Want to Win a Shape Sweepstakes to Get Fit?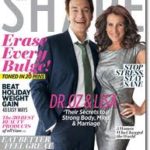 The fitness scene has always been around and many have tried to get on it. Emeglath, who has been recently in a rut, just won from Body Media Fit bagging the Biggest Loser prize pack which includes a BodyMedia FIT Link Armband, together with a Brita Stainless Steel 8-cup pitcher, a Brita bottle, $55 music credit to WorkoutMusic Home, The Biggest Loser Workout DVDs, an MP3 player compatible speaker-cooler, fresh fruit, coupons for healthy treats, plus an Ultraslide Slideboard all worth $1,020.
Meanwhile, Cancersucks is a Holiday Shape Sweepstakes winner to receive a TRX Home Suspension Training Kit. This is a timely win because she and her husband are aiming for their New Year's resolution and this will help a whole lot!
Our junior member, Stephanie270, won the Eastbay "Tag Along to Win" Daily Sweepstakes for a pair of women's ASICS® GEL – NOOSA TRI 7 worth $119.99. Our SA member has already received them and is ecstatic because she really needed them.
Winning from Sweepstakes, Big or Small
Wins, whether big or small, are always fun to receive. That is why these SA members have everything to rejoice and celebrate about.
Jahbeh just won a $500 Visa GC from the Aol.com Homepage plus a $50 Bonefish Grill GC. These wins will be of great help to our SA member.
Meanwhile, Faeriemoon9 has just shared some of the wins received this month like some beauty products including perfume and lipstick, also steak dinners were won, a home depot GC, coffee mugs, and a few assortments of books, which were really great and worth $437.91.
Allysonblake is one lucky winner of several surprise wins like a Twix bar, some books, a $25 GC to NFL.com, and a Burberry GC, which our SA member bought a scarf with.
Meanwhile, Slyfox33 and Simplegirl36 are worth $50 more with their win from the Valpak "Show Us What You Love" sweepstakes and the 12 Days of Happiness sweepstakes, respectively while Grammacass was a winner of a $20 online retailer GC from Arby's Fresh Catch.
Grammywolf on the other hand won a Caress Holiday Gift Pack plus a $25 GC from the Caress Fabulous Wish List Contest, a RejuvaSea Skin Nutrition Kit, some treats like a Twix bar and Vanilla Latte, a mug, coupons for Purina Dog Chow and a can Purina One wholesome entrees.
Lordangyal got a SanDisk Ultra Robot figurine valued at $17.95 and also got a box of breakfast stuff from Belvita.
Congratulations to all our winners and we wish you the best in the coming days, weeks and months. Remember, keep sweeping!